9 Best Fleet Dash Cams For Fleet Owners In 2023
If you are wondering if a dashcam is worth your investment, then let me tell you, in simple words- Yes, it is worth every dollar you spend on it.
The dashcam has multiple benefits for your fleet, for instance, protection from false accident assertions, faster insurance claims, improved driver behavior, and many more.
In fact, in the NTSB report (2017-18), the dash cams were among the top ten most wanted transportation safety improvements. It plays a significant role in capturing crucial information about vehicles and drivers. It can also help investigators to find out the real culprit in an accident and save an innocent person from facing losses.
While there are so many options available, you cannot choose anyone. For your fleet, you need a dashcam with a wide-angle lens, a simple installation process, better storage, and in-built Wi-Fi capabilities to improve your fleet efficiency and get maximum output from your investment.
It is a chaotic process, but don't worry. We will do that work for you.
In this article, you can find a list of the top 8 dash cams you can buy in 2023 to improve your fleet's safety.
What Are Dash Cams?
Fleet dash cams are dashboard cameras often mounted on the windshield to record everything happening on the road. You can also find dashcams with driver-facing configurations allowing you to see in-cab activity or hear the audio recordings.
It is an effective safety tool for commercial fleets because it protects businesses from accident fraud. It also helps the drivers prove their innocence.
You can deny any faulty monetary or any other compensation with solid evidence. It also provides an unbiased view of the accident so that law enforcement agencies can use it to find the guilty.
It also acts as a supervisor riding alongside your driver and fostering improved driving behavior. If it detects any reckless driving activities, it will send you and the driver an immediate alert.
Learn more about the 9 Best dash cams for truckers in 2023.
Types of Dash Cams
You can find different types of Dashcams in the market. Let's discuss some of them for a clear understanding.
Forward-facing
Forward-facing dash cams provide you with video footage of the road ahead.
Dual-facing
Dual-facing dash cam has two lenses, and therefore apart from providing you with video footage of the road, it also captures in-cab activity.
Exterior
As the name suggests, exterior cameras are mounted outside the vehicle to provide a 360-degree view of the surrounding road. They help remove blind spots and ensure safety while making turns or changing lanes.
Interior
If your fleet is responsible for carrying delicate or expensive cargo, you may consider buying this one.
The interior camera provides you with video footage of the inside. You can monitor in-cab or in-trailer activity according to your will.
Key Features Of An Ideal Fleet Dash Cams
Dash cams offer you several benefits, but if you do not choose the right one, you won't be able to reap them.
Don't let that happen by considering these features while buying a dashcam for your fleet.
Video Quality
To see the road ahead clearly or retrieve the license plate number from the recording, you must choose a dash cam with high video resolution.
Field Of View
The field of view decides how much of the road your dash cam can see. To avoid missing any important event or evidence, look for a dash cam with a wide-angle lens.
Internet Connectivity
Without internet activities, you won't be able to use dash cam as a proactive safety tool. It will only store the recording in its local memory card, and you will have to retrieve it manually. But it is risky as someone can destroy or manipulate it before it reaches your hand. And hence look for a dash cam with inbuilt Wi-Fi or cell service that can automatically upload the footage to the cloud storage.
Harsh Event Detection
An ideal dash camera should have a gyroscope and accelerometer so that it can detect harsh driving activity and send you alerts. It is a beneficial feature to ensure driver safety in your fleet.
It helps you detect drivers engaged in reckless driving activity so that you can consult them and provide them ample training to avoid future mishaps.
Night Vision
Often truck drivers have to drive day and night. An ideal dashcam should be able to collect videos effortlessly both at night and in the daytime. Look for a camera with infrared LED or that supports night vision.
9 Best Fleet Dash Cams For Fleet Owners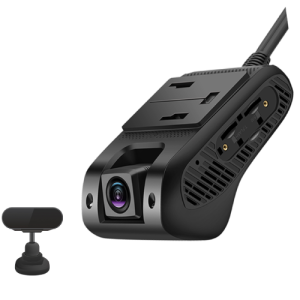 Backed by high-resolution, high-performance front and cabin Sony cameras, Matrack Dashcam is one tool you need to keep your asset and fleet safe and productive. With multiple warning systems like lane departure and forward collision alerts, you drivers can practice safe driving and proactively avoid accidents.
The dual camera enhances visibility allowing the intuitive Driver Management System to work and alert drivers in potentially dangerous situations, such as smartphone distraction or drowsiness. The high-res cameras with 4G LTE wireless, Wi-Fi connectivity, and CAN bus support enables fleet operators and managers to
See the real-time location
Guarantee authorized loading/unloading
Monitor vehicle status and identify the need for maintenance
Analyze driver behavior
You can integrate the Matrack Dashcam with any existing fleet management system. It is an easy three-step installation. Once ready, the dashcam will help
Alert the driver when they are distracted because of their phone or smoking.
Remind them not to drive under the influence of alcohol or controlled substances.
Warn them of possible collisions during lane changes and help avoid them.
Capture images and videos of drivers while driving to access their driving.
As a popular FMS and tracking solutions vendor, Matrack offers a 'NO CONTRACT CANCEL ANYTIME' option for all their clients. You can book a free demo for the dashcam here.
Samsara CM32

Samsara CM32 is a dual-facing dash cam that records high-definition video of the road and driver. It enables you to look into an event clearly from both sides. Another notable feature of this camera is that it provides you with a 30-frame-per-second capture and an in-cab infrared LED for nighttime video to ensure that you don't miss out on any important event and make full use of this dashcam.
Samsara can be your best friend while reconstructing an accident and for fast insurance claims. It allows you to access footage before and after the accident or even on reckless driving activity. You can take steps to prevent your fleet from any faulty liabilities or losses.
Also, the Samsara dashcam is more than a camera. It detects the driver's behavior and road conditions in real time and provides alerts to prevent unfortunate events. 
It also has an inward-facing audio speaker that allows you to give feedback to the drivers engaged in dangerous driving activity.
Verizon Connect Fleet Dash Cam
Whether you want to restrict reckless driving behavior or protect your fleet from faulty accident claims, you can never go wrong with this one. Verizon connects the fleet dash cam is an all-in-one solution with a simple installation process. You can install it in a minute or two. It will begin recording the event for you as the engine starts and will continue until it stops.
It provides you with 720p HD video footage with a 150° degree view so that you can access details in an emergency. Also, it is durable and can withstand high heat and vibration, so no matter how long or hard your journey is, it can stick to your side and do its job effortlessly. It also provides cloud storage that stores your video for up to 90 days.
The AI sends you an instant alert as it detects any harsh driving event so that you can take action on time. It also classifies the video into several categories, for example, collision, dangerous & reckless driving, or low risk. So it does half of your job to sort out the videos and brings the important one into your consideration. You can access the video from anywhere using your move or desktop.
It also provides real-time location updates of the vehicle so you can always know where your asset is and restrict idling or use of it for personal purposes.
Blackvue DR900X-2CH Plus 4k UHD Dash Cam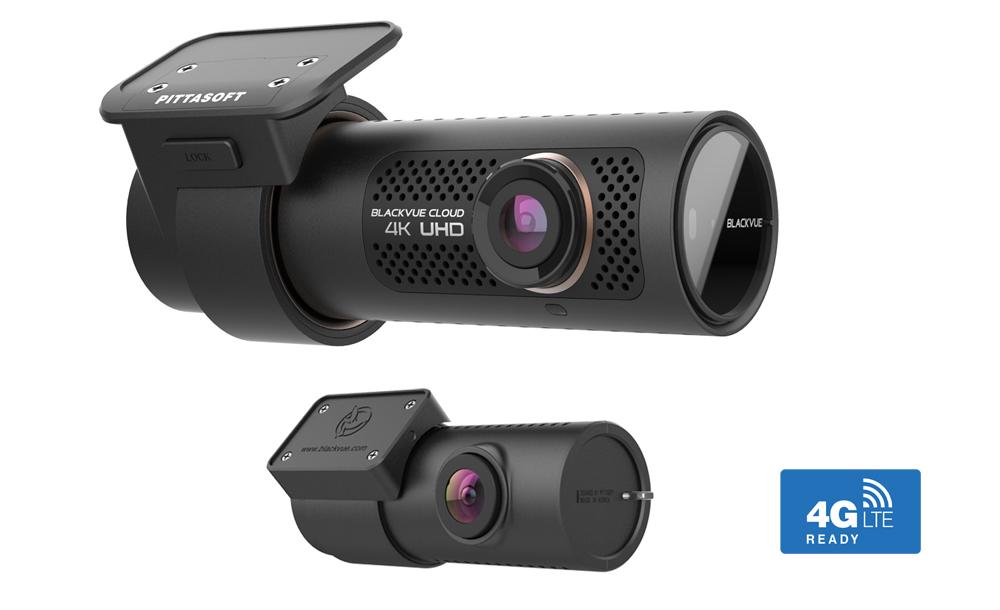 Blackvue DR900X dash cam comes with a front camera with an 8-megapixel CMOS sensor. It captures 4k ultra-high-definition video for you, which is- four times more than an HD video. It alleviates your experience of video on another level.
You can connect your dash cam with the Blackvue app. Also, the installation of this is a breeze. On this mobile application, you can browse file settings or connect your camera with the cloud to upload videos for back-office access.
Blackvue dash cam has Wi-Fi, built-in GPS, and an optional LTE module to ensure better connectivity and faster video upload. You can ensure that the drivers stick to the planned route with the GPS feature. Or determine the delivery time for a better customer experience.
The dashcam starts recording significant events as soon as the vehicle ignition is on. It automatically switches off as soon as the driver parks the truck.
Blackvue has a built-in accelerator that detects any sudden change or impact. It can also collect the visual movement around itself while you are away.
Blackvue categorizes all videos into different modes so that you can find out the relevant ones without going through the trouble of arranging them. You can access the recording on the Blackvue viewer or mobile application. 
Wheel Witness HD Pro Plus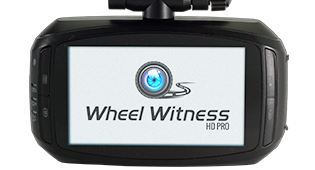 Wheel Witness HD Pro Plus is a simple dash cam with plug-and-play installation. You can install it in minutes without any professional help.
All you have to do is- insert the SD card, mount the suction cup and plug it in. The camera will start and turn off recording automatically with the engine.
The wheel witness HD Pro Plus dash cam has a Sony Exmor IMX322 CMOS sensor and a 6th class precision lens. It enables it to record clearly at both night and daytime.
It is the only dash cam that offers you on-the-fly-zoom functionality. You can easily zoom into other vehicles' license plates when required and collect crucial evidence.
The dashcam is fully compatible with Android and iOS smartphones, so you can control the camera or transfer the file to cloud storage at your will. It will automatically lock the file from being overwritten if the device detects any abrupt event. You can also manually lock any file. 
Smart Witness CP2
The Smart Witness CP2 is one of the most advanced incident cameras loaded with features, like- powerful LTE or Wi-Fi video transmission, built-in tracking, and telematics data. It can help you avoid a ticket or protect yourself from unnecessary liability during a road traffic accident.
It has a 1080p wide-angle high-definition camera that provides a comprehensive view. It also has 6-axis G-sensor that allows the camera to turn automatically to protect itself from impact. It captures stable recording for future reference.
Some other notable features of this dashcam are:
Vehicle location updates
In-built LTE and Wi-Fi service 
It allows you to view the road from the driver's perspective
It records the impact force and audio of an accidents
It is also not the driving style of the driver. 
Lytx DriveCam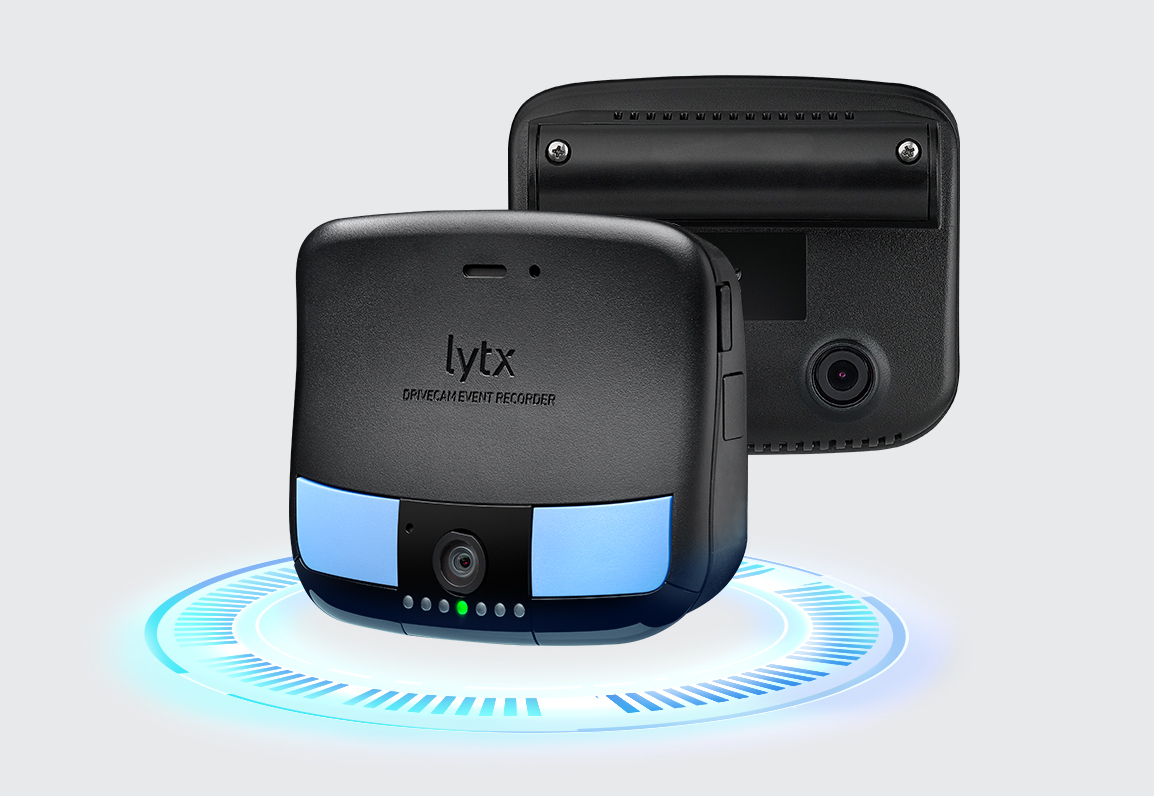 Protect your drivers and business from accident claims with this fleet dash camera. Lytx DriveCam is a reliable 360-degree camera that provides you with superior quality video day and night. You can collect every detail of the road during an accident with the help of its five view options- inside & outside, left, right, cargo or rear.
With the help of reliable video recording, you can collect crucial video evidence to save your business reputation or get faster insurance claims. Lytx allows you to access 200 hours of videos from anywhere and on any device.
You can get the exact video You Want by using the search filter. You can sort recordings by time, date, location, or driver. You can also save 20 minutes clips at your library or download them for future needs. 
Thinkware Q800PRO
Thinkware Q800Pro has a stylish design with a new optical lens and an improved 5.14 MP Sony Starvis image sensor. It provides you with a video recording of 2k QHD. It has a super night vision 2.0 that allows you to get clear recordings even at the low-light time.
Further, it has an advanced driver resistance system that assists drivers in preventing vehicles from impacting the others in front of it. It also sends a warning to the driver when they depart from their lane suddenly.
You can monitor your vehicle location and activity remotely with the help of the Thinkware Cloud 2.0 Beta application. It is compatible with your Android or iOS smartphone and allows you to receive notifications directly.
In case of a crash, the device will notify you or the owner. The impact is as high as 3g or 4g while driving, and the user's smartphone will receive a push notification. It also records the 10-second video before and after the incident for future reference. 
Mobius Action Cam
If you are looking for an affordable solution, here is a perfect match for you- Mobius Action Cam. It is a small and lightweight camera that allows you to record events on the road in full HD. You can use this camera for multiple purposes, but one of the most popular uses is a dash cam.
Apart from high-quality videos, you can also take pictures, make time-lapse videos, etc. It is also an affordable option. You can own this by paying $70 only. It is comparatively lower than any other dash cam on the market. It doesn't offer any fleet management features.
Final Words
I hope this article will help you find an ideal dash cam for your fleet. Remember, a dashcam may seem like an extra expense, but it is an indispensable tool to improve safety in your fleet.
Here is a bonus tip to improve your fleet's efficiency and productivity. You can integrate your dashcam with Matrack fleet management software. And enjoy features such as GPS tracking, geofencing, route management, integrated dashboard, detailed report, etc.