A Fleet Manager Guide To GPS Enabled-Dash Cams
A dashcam is one of your best friends regarding fleet safety. A dashcam is worth each penny you invest in it. It can help you to get faster claims when someone dents your fleet of 20 trucks that carry goods around the clock. And also protects you from avoiding fraud litigation.
With the dashcam on your resort, you can sit back & relax while they track your fleet and keep your goods and your employees safe.
But there is more. You can switch to a GPS-enabled dash cam to enjoy real-time location tracking features with high-quality footage. The G.P.S. functionality serves as a satellite navigation system. It makes it possible for the dashcam to both record video and determines the location & pace of your vehicle. In addition, the data synchronizes when the video is played in the G.P.S. player, allowing you to see the accurate location on a map.
There are numerous fleet and vehicle tracking options. You can choose any of them to safeguard a fleet driver, another asset, or oneself in the case of a collision. Stay with us till the end and we will guide you to choose the best one for your fleet.
Let's start with the basics.
What Is A Dashcam?
A dashcam is a compact in-car camera that records all that happens to the vehicle's front and, sometimes, backside. You can fix it to the windshield for a clear and comprehensive view. The ability of dash cameras to record accidents is one of their most obvious advantages.
Companies frequently have a difficult time establishing the innocence of their drivers. People think that trucks are big and most likely to impact other vehicles. In such a case, you are responsible for proving the innocence of the driver and protecting your company from litigation. If you have a dashcam on board, you can use the footage to prove the innocence of your driver.
It can help drivers save funds on motor insurance and serve as an impartial testimony when they are involved in an accident. In addition to recording events, camping Mode on most dash cams also reduces the risk of theft and damage while you are gone from the vehicle.
Dash Cams With GPS Tracking
The DashCam with real-time tracking is an advanced piece of automobile safety kit. It helps you to get real-time location information along with footage. It can help you to correct your driver's driving behavior and provide immediate assistance in emergencies.
Many companies offer integrated mobile apps that allow you to view the real-time vehicle location data of your truck and transfer the footage to your phone for easy comprehension and peace of mind. 
We have already listed 5 top reasons to get a dashcam for commercial trucking. Read here
Types Of Dashcams
Depending on the customer's needs, several businesses provide them with various dashcam types. You can categorize them into three groups: number of lenses, power source, and storage type.-
Lens
Single lens–
Basic dash cams are usually mounted in the front windshield and take video from a solitary camera lens. They are used to record video (and audio) from the front of the car while it is in motion or parked. This kind of dashcam is the best for those looking for a straightforward "plug-and-play" dashcam option. It is a frequently used dashcam and is the simplest and most user-friendly.
This one-channel (single lens) dashboard camera might not have features like some more sophisticated dashcams. Still, they do an excellent job of their primary function: to provide an entire record of what occurred (serving as an eyewitness in the event of a crash or incident).
Dual lens-
A dual-lens dashcam captures the road in front and additional views from the vehicle, like the side or back. This feature is ideal for collecting comprehensive videos of collisions and other traffic occurrences. Dual-lens cameras give drivers a better understanding of what is happening around them, which can either help them avoid accidents or make more informed decisions if they do occur. The dual-lens dash cam provides a comprehensive view of your automobile, regardless of which side of the vehicle you are on.
Installation
Wired–
A solid installation, generally known as a hard-wired installation, denotes a fixed dashboard camera within your car. Customers aren't required to worry about unsightly cables or power running out at a crucial time since the power connector draws power from the vehicle's fuse box. One must get professional assistance since installing a dashcam like this is more complicated than it has to be.
Wireless–
A wireless setup can typically be finished directly out of the box in a few minutes. Most dashboard cameras use sticky cups or 2-sided tape to attach to the rearview mirror. You must connect the lead if you're using your car's cigarette lighter to power the device if you want the dashcam to function.
Storage
External memory card–
The camera uses a micro S.D. card to store footage. The data can be moved to a desktop, smartphone, or tablet and stored in one place after this card is full.
Most dashboard cameras capture clear footage to safeguard the driver and the vehicle and provide a sense of security while driving. Additionally, because of the constant data transfer, the standard 16 G.B. or 32GB SD cards will fill up extremely rapidly, and one risks losing crucial footage.
Cloud-based–
Cloud dashcam storage is the process of remotely saving the camera's data on a server located somewhere other than where the dashboard camera is. In most cases, the device uses a SIM card and cellphone service on the dashcam itself rather than through a cell phone carrier's internet access, LTE connection, a vehicle broadband hotspot connection, or another method. Cloud backup keeps the media files from being nicked or damaged during an accident because they are not saved locally on the dash camera.
Why Do You Need A Dashcam?
Dash cameras are more beneficial than you might imagine, believe it or not! Dash cameras assist drivers in saving money in the long term by protecting them from hit-and-runs, car wrecks, and other situations.
Furthermore, in many insurance cases where another vehicle was not involved, it might be challenging to pinpoint the exact location of an accident. The dash cam's GPS capability will enable accurate collision location determination. If you're using the video to talk to the employee about their driving behavior, the G.P.S. data will let you see the route they took and the speed they traveled. Some benefits of GPS-enabled dash cams are as follows:
Avoid Fraud Litigation
Protect drivers from wrongful claims and accidents that weren't their fault: Trucks are only approximately 26% of the time at fault in car-truck collisions, yet they receive the blame much more frequently. Dashcams can instantly auto-upload high-resolution incident film online, making it simple to immediately clear at-fault drivers, skip drawn-out insurance claim procedures and stop paying those excessive compensations. Additionally, you may search by location and acquire additional video proof to defend individuals from unfounded allegations.
Prevent Accidents
Dashcams allow supervisors to rapidly evaluate automatically uploaded incident material like films of near-misses, inattentive driving, and more, allowing them to provide high-resolution videos of themselves to drivers as coaching tools. One can improve coaching uniformity and responsibility with trends, analytics, and in-depth coaching techniques.
Discounts On Insurance Premiums 
The cost of insurance depends on the security. Dashcam installation and proper driving conduct for all the cars, including the drivers in the company, may qualify for a premium discount, credit, or grant from the insurance provider because dashcams help you to increase safety and reduce risk.
Safety of Unattended Vehicles
Most dashcams can record while the engine is not running. You can record events outside the truck or take a nap inside. A dashcam is perfect in a scenario where you return to the parked truck and find a dent on the bumper; you can go back to check the video and figure out who caused the damage. If you have to leave your truck outside at night, the dashcam can be trusted to keep an eye on the vehicle to make sure nobody can breach it or break in.
How To Choose The Best Dash Cam For You?
Understanding your objectives and establishing appropriate goals is the first step in choosing the best dash cam for your fleet. Asking questions like what is the driving force for putting dash cams, moreover how the data collected will assist your organization in achieving its goals? These questions will benefit you and the people in your company in choosing the best product that caters to your needs.
The majority of businesses use embedded cameras to help increase driver safety. Still, the advantages of the correct technology can go further than this to boost productivity, cut costs, enforce compliance, and lower the cost of vehicle ownership.
A few things a manager should consider are as follows:
Compatibility 
Increased driver safety, a massive decrease in 'on-the-road' accidents, and cheaper insurance costs are some of the advantages of dashboard cameras and in-car video systems for fleets. But choosing the best camera systems can be difficult because of the several products available, ranging from industrial to consumer-grade. A few factors to consider when searching for a fleet-wide solution are compatibility and how effectively the dash cams function with your fleet management software.
GPS
Incorporating a G.P.S. tracker, also known as a telematics device, can enhance the data from your dash camera. For example, you may locate the specific site of safety events using real-time G.P.S. position data, set up administrator alerts based on geofences, and get further photographic evidence in the event of a baseless assertion.
Internet Connectivity
Modern dash cams may upload the video to the cloud using a stable mobile network to connect to the web. This feature gives the user almost immediate access to incident film that was automatically transmitted via cloud storage, allowing for real-time driver coaching and exoneration.
Image Quality
The dash cam's clarity depends on the number of pixels it captures. For example, high-quality forward-facing dash cams may record H.D. 1080p footage, allowing the driver to view the road ahead and identify the numbers on license plates.
Audio
Dash cams have constructed speakers that can deliver vocal and auditory warnings when dangerous driving conduct is detected. You can also enable recording to record audio for safety-related purposes.
Night Vision
Truck drivers frequently have day and night shifts. The perfect dashboard camera should be able to capture clips easily in daylight and during the night. Opt for a lens that enables night mode or has infrared L.E.D.s.
Top 5 Dash Cams In The Market In 2022
With just one online search, Google will put hundreds of dash cams at your fingertips. However, to increase the efficiency of your fleet and get the most return on your investment, you need a dashcam with a wide-angle lens, an easy application process, improved storage, and built-in Wi-Fi abilities.
To help you decide among all these options, we have compiled a list of the best ones.
At A Glance
Lens type- Dual
Resolution- 1080p
Price- Quote
Matrack Dashcam is an AI-enabled camera that can help you increase driving security and prevent collisions. It is a dual-facing camera that records both inside-cab and driving-related videos. You can catch every perspective without missing anything that can be significant evidence because it offers 1080p H.D. movies. In addition, fleet managers and operators may monitor vehicles using high-resolution cameras equipped with 4G LTE wireless, Wi-Fi connectivity, and CAN bus support guaranteed loading and unloading.
The dashcam will provide the driver with alerts like Lane change warnings, frontal collision warnings, and D.U.I. (driving under the influence) with the help of advanced artificial intelligence. These notifications are just a few of Matrack's additional capabilities that can help the driver reduce the number of accidents since precaution is always better than cure!
The driver receives a broad view of the truck and auditory alerts. It ensures the highest level of protection for your fleet.
The dashcam can take images and videos and promptly detect any texting, distraction, or smoking while driving to ensure and reinforce good driving practices.
The user can download in-depth reports from the internet as well. You can make the necessary modifications by being aware of the driver's needs and areas of weakness. Furthermore, it will help the driver's education program's future growth.
You can also benefit from more sophisticated features like geofencing, reports on driver behavior while driving, tracking vehicle conditions, and real-time position notifications.
Matrack is a well-known tracking solution provider. It doesn't bind you in any contract and allows you to cancel their contracts at any time.
At A Glance
Lens type- Dual
Resolution- 4k UHD
Price- $489.99 to $649.99
The Dr900X Plus -2ch captures 4k Ultra High Definition Video—four times as many pixels as Full HD—with its 8-megapixel Cmos Sensor in the Main Camera. The Full HD Sony StarvisTM Image Sensor in the rear end guarantees the best image quality in all lighting. Your videos look better with the file size kept as little as ever with H.265 (Hevc) compression.
Front Camera
The front camera on the Blackvue DR900X dash cam has an 8-megapixel CMOS sensor. It records four times as detailed Hd quality with the help of 4k ultra-high resolution. It makes watching and analyzing videos more comfortable on a deeper level.
Online Compatibility
You can use the Blackvue app to connect your dash cam. Additionally, installing this is a piece of cake. One can check file settings on this smartphone app or link your device to the internet to upload films for back-office access.
Internet Connectivity
The Blackvue dash cam offers improved connection and quicker footage transfer with Wi-Fi-integrated G.P.S. and an additional LTE module.
GPS
With G.P.S. capability, you can trust that the vehicles follow the specified route. For improved customer service, select the delivery time.
Auto On-Off
The dashboard camera begins recording critical events as the vehicle starts. As soon as the driver docks the car, it turns off autonomously.
Sensors
A built-in accelerator in Blackvue can recognize any immediate change or contact. When you are away, it may also gather sensory motion around itself.
Accessibility
Blackvue organizes all of the movies into several settings so you can find the crucial ones without having to bother typing anything. The footage is accessible via the Blackvue viewer or a smartphone app.

At A Glance
Lens type- Dual
Resolution- 1080p; 30 fps
Price- Quote
The Samsara dashboard provides real-time access to video taken just before and after stressful events, including crashes, abrupt accelerations, and forceful braking. In addition, proximity search and on-demand video evidence retrieval can clear drivers and make accident reconstruction easier in case of a complaint or accident.
Fleet managers can proactively teach high-risk drivers by video proof of risky driving conduct, such as texting or driving while fatigued. Repeat offenders are simple to spot, thanks to integrated driver-safe scorecards. In addition, drivers may see and compare how safe they are to other drivers on a smartphone app.
Automatic Uploading
A fleet manager concerned about safety would love the CM32 because it automatically uploads the video to the Samsara cloud. Thanks to this capability, your drivers no longer have to recover memory cards or download film manually.
A.I. Alerts
The CM32 also uses artificial intelligence (A.I.) to assess high-risk behavior, such as inattentive driving and running red lights. The lens can even recognize speed limit markers and warn drivers to obey the law.
Quality Videos
The Samsara CM32 shoots H.D. 1080p video at 30 frames per second and excellent nighttime video employing Infrared L.E.D.
Easy Installation
Without any prior technical knowledge, these features may be implemented into the automobiles in your fleet in under ten minutes.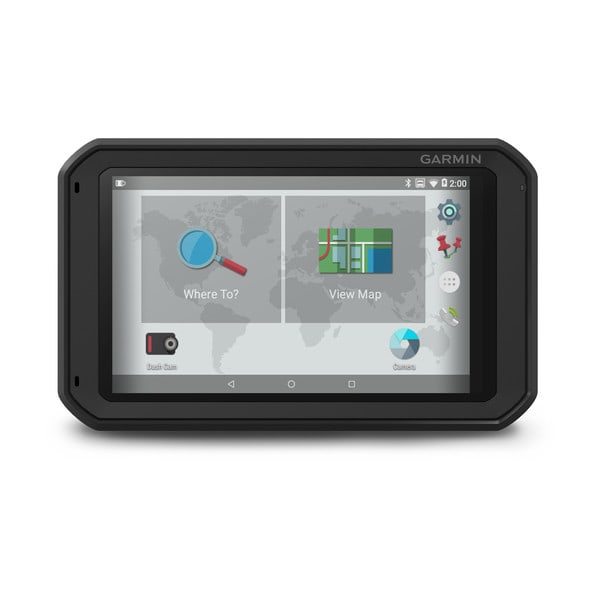 At A Glance
Lens type- Single
Resolution- 1024x600p
Price- $458
The Garmin Fleet 780 is the most robust dash cam on our list since it is more than just a dash cam. It is a 7-inch fleet management tablet with a built-in 1024x600p front-facing camera. The Garmin Fleet 780 GPS truck navigator is the ideal traveling companion for rig drivers looking for a big-screen navigator to match. Along with its voice-activated navigation, premium mapping, and advanced connectivity capabilities, it also includes a powered magnetic mount for safe attachment and simple removal when you get out of the vehicle.
Easy Attachment
Suction the cup or magnetically fix the gadget to your windscreen, and your driver can then access the dash cam software using Wi-Fi and Bluetooth.
Wider View
If you want to provide your drivers with a broad perspective of the road, the Garmin Fleet 780 can link with external cameras and the built-in dash cam. As a result of the dash cam's sophisticated technology, drivers are warned fewer accidents occur.
Bridge Alerts
Alerts for approaching bridge heights, steep gradients, and other information, as well as customized truck routing for your truck's size, load, and weight
App Compatibility
If your smartphone is suitable, you can get free live services like traffic and weather by downloading the Link app for smartphones. In addition, one can use the database to search Truck & Trailer Services by brand or amenity and simple break planning with timely notifications.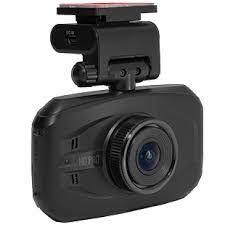 At A Glance
Lens type- Dual
Resolution- 2304x1296p
Price- Not available
The WheelWitness HD Pro Plus features one of the best recording resolutions available, at 2304x1296p, which is far superior to the conventional 1080p H.D. used by the rest of the industry. In addition, with the HD PRO Plus Dashboard Camera, you can use both Apple iPhone (iOS) and Android smartphones to operate the camera and instantly download files.
High Quality
High-quality cameras have advantages, but the H.D. Pro Plus' Wide Dynamic Range technology also produces excellent nighttime films.
GPS
This gadget is capable of more than merely recording. With its integrated G.P.S., you can track your drivers at any time and direct the closest ones to the most practical task site.
Auto Updation
The WheelWitness HD Pro Plus also features loop recording. The dashcam starts recording the new film over the oldest recording. As a result, your drivers may concentrate on driving rather than obtaining and updating old footage.
4x Zoom
Only the dash camera provides the On-The-Fly-Zoom function (4X) while still recording; this feature makes it quite simple to zoom into a license plate and aids in your protection. In addition, it is easy to set up and requires less maintenance.
Easy Installation
Installing the WheelWitness HD PRO Plus Dash Cam is easy. You only need to mount the suction cup, insert the S.D. card, and plug-in power. After that, the camera automatically powers on or off when you start or stop your car.
Final Words
Dashcams are not restricted to trucks; fleets of ATVs, RVs, yachts, boats, school buses, and others can utilize the features of this tool to enhance safety.
These dash cameras can be something your industry needs to boost the efficiency of your drivers, promote safe driving, or capture the best possible footage. This guide should assist you in locating the best dash cam for your fleet.
Remember, though a dashcam may seem like an expensive investment, it is a vital tool for increasing fleet safety.