Everything You Need to Know About New Entry-Level CDL
After decades of discussion, FMCSA has finally decided to implement ELDT (Entry-level driver training) regulations all over the USA. From February 7, 2022, all entry-level operators planning to apply for a CDL will have to fulfill the minimum training requirements before taking any federal CDL examination.
The rule applies to all those taking CDL for the first time, seeking to upgrade the CDL, or looking for HPS (hazardous material, passenger, and school bus) endorsement. But the question arises- what is the need for these new requirements?
The whole purpose of imposing stricter training requirements is to provide three benefits:-
Uniform and standardized training for the new drivers
Low road casualties
And eradication of CDL mills.
In this article, we will help you understand the new ELDT rule. So if you are confused or have any doubt relating to it, make sure to read this article till the very end.
Entry-level Driver Training Rule
Until February 7, each state of the USA had its own CDL training requirement. Due to the lack of consistent safety programs for new truck drivers and the rise of CDL mills, FMCSA decided to put the long-waited ELDT bill into effect.
The ELDT rules set a minimum standard of training requirements for all those seeking to give the state CDL examination.
The new regulation does not apply to those who have received their commercial driving license. Additionally, if you have already received your CLP before February 7, you can proceed to take the CDL examination.
The whole purpose of the ELDT is to ensure high-quality instructions for the new truck drivers. One of the expected outcomes of the regulation is to improve road safety and responsible drivers.
It also eradicates any fly-by-night training or CDL mills that produce improperly trained drivers. The new rule requires training under appropriate standards before taking their CDL examination.
The FMCSA registered Training providers conduct pre-CDL training.
Timeline Of Developing Federal ELDT Regulations
The history of the ELDT rule can be traced back to the 1980s, even before the formation of FMCSA. Let us take a glimpse of this timeline.
1985
The Federal highway administration (FHWA) issued a voluntary module curriculum for training commercial drivers.
1986
The FHWA decides to launch the commercial driver's license program but with no prior training requirement.
1991
The Motor Carrier Act of 1991 dictated the USDoT to make a rule that requires training for entry-level CMV drivers.
1993-1996
According to the Adequacy report of FHWA, the trucking, bus, or school bus industry was unable to provide adequate training programs to the driver.
But it failed to draw the relationship between inadequate training and the increase in road accidents.
2003
A public interest group called public citizens sued FMCSA for failing to establish an adequate training requirement for the drivers.
In 2004, the FMCSA published a final rule that limited the training into four topics-
Driver qualification
Driver wellness
Hours of Services
Whistleblower protection.
But in 2005, the US Court of Appeals declared that the rule was inadequate.
2007
In 2007, FMCSA released the notice of proposed rulemaking (NPRM) two uniformly apply ELDT to all new interstate CDL applicants. Though it received mass support in general, there was confusion related to it. First of all, critics pointed out that FMCSA had no data to link formal training with safety. And therefore, it cannot justify why the rule is necessary. Secondly, the training schools were years behind in it.
2012
Congress brought the topic of ELDT again to the attention of everyone in 2012. The FMCSA formed a panel to get the details about the rule. Finally, on December 8, 2016, ELDT final rule was issued with the time of three years in the future to provide enough time for the state to modify its system.
2022
On February 7, 2022, the FMCSA put the ELDT rule into effect.
Who Needs To Complete ELDT?
The new ELDT rule sets the baseline for training requirements. It applies to those who are looking to:
Obtain a CDL, Class A or B, for the first time.
Upgrade an existing CDL license
Obtain a school bus, hazardous materials, or passenger endorsement.
What Are The New Training Requirements?
Theory Instruction
According to the ELDT rule, a standard curriculum will focus on five main areas:
Basic Operation
Orientation
Control Systems/Dashboard
Pre- and Post-Trip Inspections
Basic Control
Shifting/Operating Transmissions
Backing and Docking
Coupling and Uncoupling (Class A CDL only)
Safe Operating Procedure
Visual Search
Communication
Distracted Driving
Speed Management
Space Management
Night Operation
Extreme Driving Conditions
Advanced Operational Practices
Hazard Perception
Skid Control/Recovery, Jackknifing, and Other Emergencies
Railroad-Highway Grade Crossings
Vehicle System And Reporting Malfunction
Identification and Diagnosis of Malfunctions
Roadside Inspections
Maintenance
Non-Driving Activities
Handling and Documenting Cargo
Environmental Compliance Issues
Hours of Service Requirements
Fatigue and Wellness Awareness
Post-Crash Procedures
External Communications
Whistleblower/Coercion
Trip Planning
Drugs/Alcohol
Medical Requirements
Behind-the-Wheel Instruction
It covers both range and over-the-road instruction.
The instructors assess the candidates according to their performance on the range and the public roads.
Note:
It is necessary to complete practice on the similar group or type of vehicle you want to use for your CDL skill test.
Training Provider Registry
The ELDT rule specifies that the FMCSA registered training provider provides the pre-CDL training. It can be either for hire or not-for-hire. The former is for commercial, and the latter is for government and non-profit organizations.
The FMCSA requires a training provider to follow the standard curriculum, have an instructor, and meet facility requirements to get its approval.
There is no such rule that the instructor needs to get themselves registered with the training provider registry (TPR).
What ELD Rules Should A CDL Driver Remember?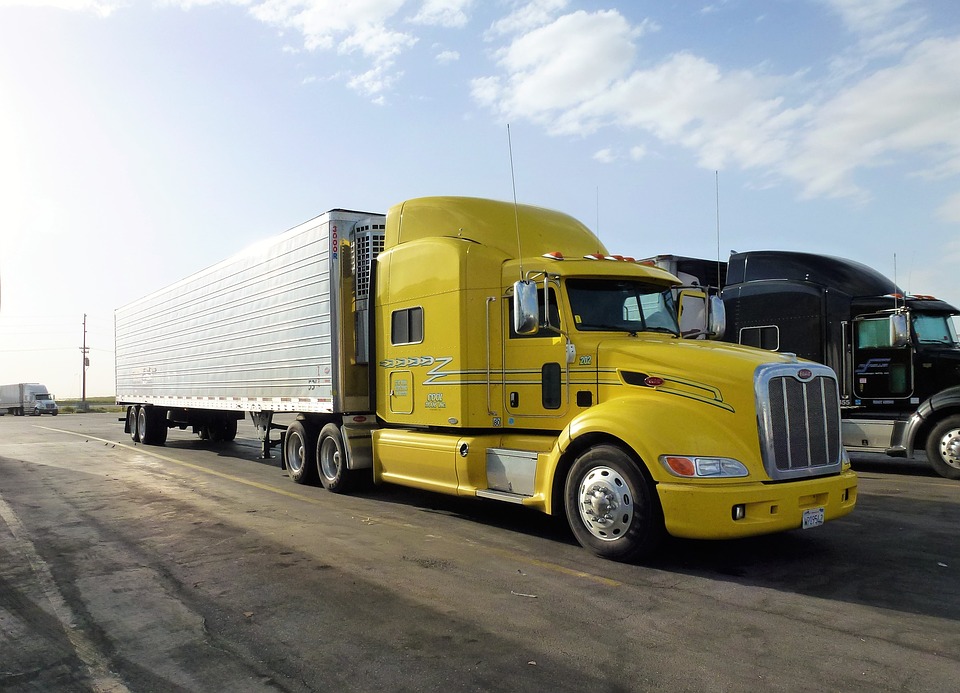 So if you have decided to become a commercial driver, you need to learn many rules and regulations. ELD rule is one of them. 
Today all commercial drivers who have to maintain their RODS must comply with the ELD rule. Here is a checklist for you – 
You should know if you are subject to the ELD rule.
The ELD you choose must be on the FMCSA registered ELD list.
The portable ELD should be mounted in a fixed position and visible to the driver from a normal driving position.
You should always carry the user manual instruction sheet and transfer record.
You have to learn to use the ELD. You can refer to the training provided by the company or the vendor.
You should also read the ELD user guides and other documents carefully.
You should be able to:
Log in
Respond to unassigned duty hours
Record duty status
Edit records
Provide notes for any edits
Certify record
Access RODS data
Review and understand the ELD display or print out information
Identify and report ELD malfunctions
Transfer the ELD data to the law enforcement officer via Bluetooth or email during the inspection.
You can learn more about ELD violations and how you can avoid them here.
Matrack ELD- How Can It Help To Remain In Compliance With The ELD Rule?
From the above checklist, it is clear that you must use an ELD to adhere to the rule and avoid penalties.
Let me help you to cut short the chaos of finding an ideal ELD by giving you an excellent and affordable solution- Matrack ELD.
Matrack Inc offers you one of the best ELD solutions in the market. Our GPS-enabled ELD not only helps you to remain in compliance with the rule but also to improve fleet operations.
It is one of the most affordable solutions in the market. You can own a device for free at the lowest monthly subscription starting from $14.95. You don't have to enter into any contracts or pay for activation or cancellation charges.
On top of that, installing the device is a breeze. Anyone can do it by following three simple steps.
We understand that it is not feasible to purchase a separate eld for the co-driver, and hence, we make it easy for you to add them without any cost.
Apart from ELD compliance, you can enjoy several advanced features such as:
EDVIR & Defect Reporting
Effective Accident Reporting
Real-time GPS Tracking
Automatic HoS
DoT Inspection Mode
IFTA Reporting
Access Permission
You can even enjoy add-on services like- aggressive tracking mode, fuel cards, dispatch service, freight factoring, etc., through the same portal.
If you have any doubts or queries related to our ELD, contact us or call +1 855-658-7225.