10 Best ELD For Hotshot Trucks In 2023
Hotshot trucking includes using medium-duty trucks to ship time-sensitive and lightweight loads. It is flexible work where the geographic radius is limited, and the drivers do not have to spend more time on the road.
As drivers use medium-duty trucks and drive less than others, they are often confused about whether they need to comply with the ELD rule or not.
Well, most of the hotshot drivers with little expectation have to comply with the different rules and regulations of the USA, including but not limited to HoS and ELD rules.
And therefore, you will have to maintain an electronic logging device in your fleet. On that note, you may find different ELD solutions in the market but remember not all of them are great for you. You have to hunt down the one that works best to meet your demands.
To start, check out this article wherein we have done research from your side and compiled a list of some best ELDs in 2022.
Hotshot Trucking- An Introduction
Hotshot trucking is a niche market that involves shipping lightweight and time-sensitive goods by mid-duty trucks.
Hotshot drivers are small owner-operators that own one or two trucks. They often have to cover a shorter distance and carry partial load size. And hence, spend less time on the roads than their counterparts.
Hotshot trucking is not a new term. It started in the 1970s when truck owners used to sit around the oil wells to deliver the fuel on time. But recently, it has gained popularity. Not only this, but it has become one of the most lucrative industries in the United States. According to a report, it generated more than $732.3 billion in 2020.
So when this industry has everything to offer you, from low startup cost to higher profit margin and more flexibility, it is a lucrative career option for one to try.
Features To Look For In An ELD For Hotshot Trucking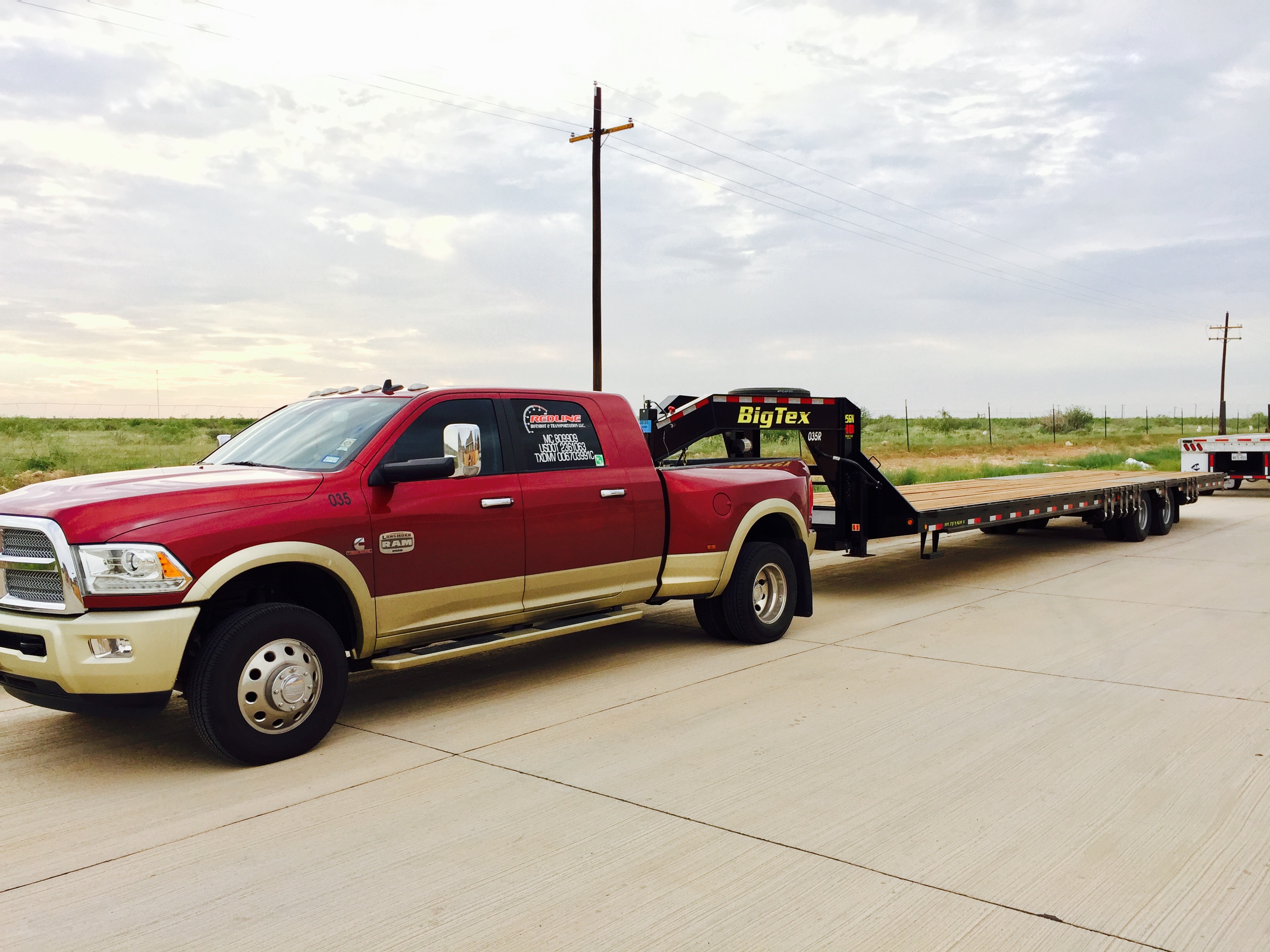 There are several ELD solutions in the market but not of them are good for you. You have to consider various things before choosing an ideal one for you. Take a glance at some of the significant factors you need to look for:
Affordable price
Low monthly subscription
FMSCA-certified
Additional features such as fleet tracking, eDVIR, IFTA reporting, etc.
Exceptional customer support
No contract
No hidden fees
Easy-to-use interface
Simple installation
Comparison Table (Price and Subscription)
| | | |
| --- | --- | --- |
| Device | Price | Subscription Fees |
| Matrack ELD | – | $14.95 |
| Azuga E-logs | Price not revealed. | |
| Teletrac Navman ELD | – | $25 |
| Rand McNally ELD 50 | $149.99 | $19.55-$24.99 |
| BigRoad Dashlink | – | $25-$36 |
| Verizon Connect ELD | – | $35 |
| EROAD Ehubo ELD | $175 | $19.99 |
| HoS247 | – | $19-$25 |
| Zonar ELD | – | $22-$70 |
| AT&T ELD | $80 | $14.95 |
10 Best ELD For Hotshot Trucks In 2022
The following article will describe the 10 Best ELD For Hotshot Trucks in 2022, allowing you to make an informed decision when selecting your ELD provider.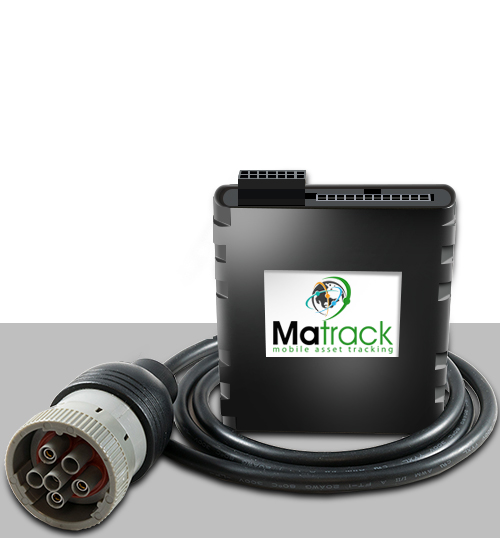 Are you looking for an affordable ELD solution in the market? Here is one of the best budgeted ELD in 2022- Matrack ELD. You can get free hardware by paying a nominal monthly subscription fee of $14.95. Yes, you have heard right. You do not have to incur any upfront device cost. So you can relax and worry not about affecting your budget anyhow. Another noticeable feature is that there is no extra charge for the co-driver. You can use the same one for both switching the driver profile. It doesn't bind you with any contract or charge any hidden fees. So you can activate or deactivate your plan as per your business demand.
It works on plug-and-play installation with zero configuration- so you can install the device in 5 minutes without help. It is compatible with light, heavy, & medium trucks and buses.
You can download the mobile application available on the play store or app store. It can help you automate HoS, eDVIR, IFTA, and many more. The drivers can use the same to start or end their day, change their duty status, edit, review or submit working logs. The fleet managers can access the same information from the intuitive dashboard.
Here are some exciting features that this solution will provide you, except for compliance:
Simple installation
DoT inspection mode
Multiple HoS rules
Electronic DVIR
Compiance monitoring
Fleet tracking
IFTA reporting
Azuga eLogs ELD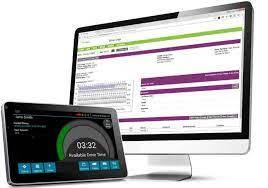 Another reliable electronic logging device for your hotshot trucking business is Azuga E-logs ELD. It simplifies the logging process so that you can comply with the rule. It also comes with loaded features to help you boost productivity in your fleet.
You can rely on this e-logging device to meet your compliance need. It not only meets but exceeds FMCSA 395.15 regulations and ELD rules. It also helps streamline compliance operations and automate time-consuming tasks so you and your employees can free themselves from revenue-generating activities. Real-time driver's status helps fleet managers with resource allocation and dispatch planning.
If you have to cross the borders of US-Canda now and then, Azuga is a good match for you. The device is not only compliant with the United States but also with Canada. It automatically switches rules based on your location.
Some of the highlighting features of the Azuga e-logs are:
Real-time HoS alerts
Comprehensive back-office reporting
Conflict detection to resolve inconsistent or incomplete logs
DVIRs
Easy to use
Android and iOS
Supports different languages, including English, French, Canadian, and Spanish
Teletrac Navman ELD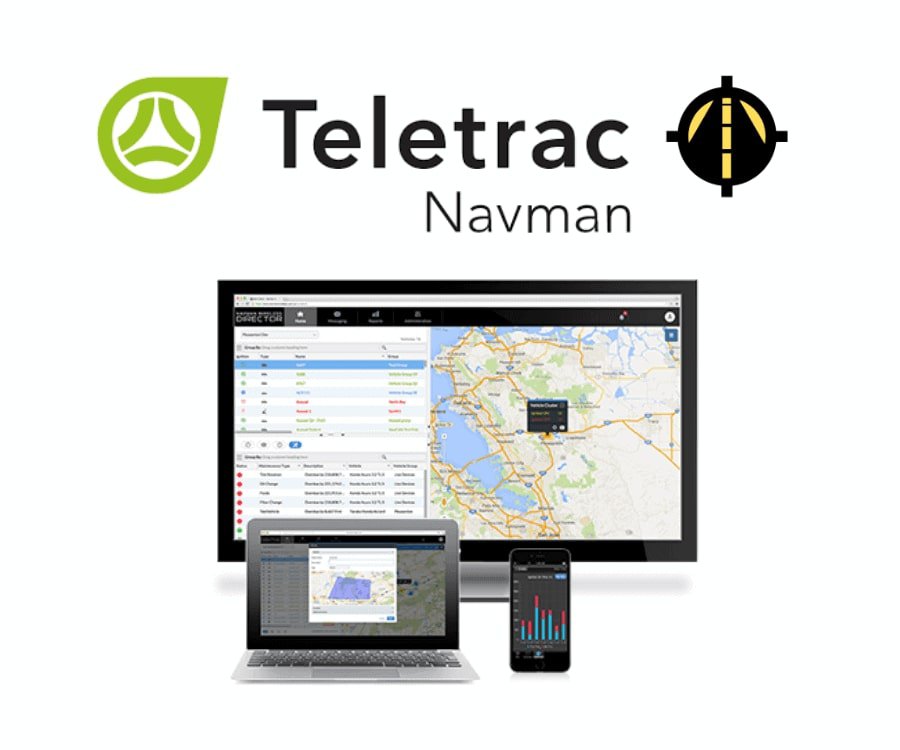 Are you looking for something more than a simple compliance tool? If yes, here is a solution for you- Teletrac Navman ELD. It can help you stay on top of your compliance needs, including HoS, ELD, DoT roadside inspections, IFTA, or DVIR. It can also provide real-time alerts, boost communication, automate document management, etc.
With Teletrac, managers can improve resource management and allocate loads properly without disobeying the HoS limit. They can view the remaining working hours of each driver on a single dashboard. They can also see if anyone is violating or about to violate the rule and inform them. Drivers can also access their HoS details to know when they can drive and how many hours. So they can schedule their time accordingly for the future.
Apart from these, Teletrac can also help you to optimize fleet operation. You can view the vehicle status before or after the trip to know when you have to send them for repairs. Also, it helps to detect faults. You can also calculate fuel tax easily with automatic recording and reporting features. All you have to do is upload the pictures of the fuel receipts from the mobile application. Nd you are done. The device will automatically calculate the IFTA fuel tax and generate an error-free report.
Some notable features of Teletrac Navman ELD solution are:
Monitor driver behavior
Create a driver risk profile
24/7 customer support
Fleet tracking
IFTA and DVIR
Rand McNally ELD 50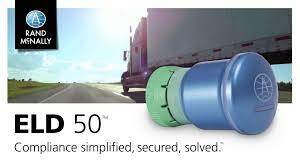 Rand McNally ELD 50 is a compact electronic logging device. It is fully FMSCA certified. When it comes to compliance, you can relax after having bought this device. You can install it in a few seconds without any professional help. All you have to do is plug into the J-Bus port, download the driver app & select a subscription plan for yourself, and pair it with your smartphone. And you are all set to enjoy compliance with the ELD rule.
As it is connected to the vehicle, it derives several data from the engine, including
Average fuel mileage
Boost pressure
Gallons per hour
Battery voltage
Coolant temperature
Oil pressure
The Rand McNally allows you to use your smartphone or tablet to fill, view or certify logs. You can download the mobile application from the play store or app store.
It has a simple user interface, and hence, you can access its features without difficulty. You can also complete DVIRs and change duty status using the app. Also, if you are in a remote location where the network is not available, the device will store that HoS data for up to 2 days. And when you finally enter a good connectivity area, you can upload the logs.
BigRoad Dashlink ELD
Another simple, affordable, and flexible ELD solution on our list is BigRoad Dashlink ELD. It is an easy-to-use option that allows you to stay in compliance with the ELD rules with ease. It is designed with drivers in mind, and therefore, it offers a user-friendly mobile application for you to count HoS, change duty status, and view traffic conditions. You can rely on this device no matter where you are- whether in the United States or Canada. As it fully complies with both laws.
Some of the notable features of BigRoad Dashlink ELd solution are:
Automatic recording of duty status
Ability to connect two drivers for the same truck
Simple Plug 'N' Play installation
24/7 customer service
Fuel tracking feature
Risk notifications
Accurate HoS logs
Verizon Connect ELD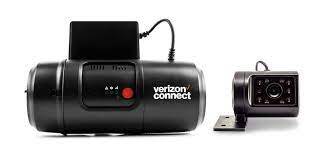 Verizon Connect ELD is a comprehensive ELD solution that helps you comply with the prevailing rules and regulations. An integrated fleet management system also assists you to optimize fleet operation.
Drivers can download the mobile application available on Play Store or App Store. It has a simple interface so they can use it without any difficulty. It also helps them to avoid violations and penalties during roadside DoT inspections.
The fleet managers can access important data such as working hours, remaining time, HoS status, violation alerts, etc. It allows them to avoid violations beforehand so you can save them from hefty fines. They can also make proactive decisions using these data.
Verizon allows fleet managers to have better control over their place with the help of automatic driving status updates. They can view when the drivers are driving, taking a break, or idling. It allows them to restrict vehicle idling, reckless driving behavior, etc.
Some highlights of Verizon Connect ELD solution are:
DVIR reports
24/4 driver app support
Easy installation
99.9% system uptime, worldwide access
Monitor fuel consumption
Vehicle maintenance
EROAD Ehubo ELD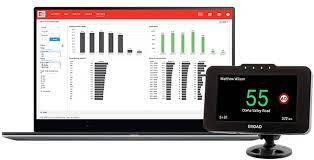 EROAD Ehubo ELd is a simple and driver-friendly ELD solution that offers you superior network connectivity with accurate data. So you can rely on it to meet your compliance demands. It is a single in-vehicle device, so won't have to incur any third-party device costs. Also, it is made with the driver in mind, so it is easy to use, and your drivers can adapt it in no time.
They can start or end their day with this device by logging in or out with the intuitive touchscreen. It will automatically update the driving status according to the vehicle. Also, you can use the same screen to monitor, review or edit your logs and send them to the back office.
You can access all the related information from their web portal. So whether it is for inspection or taking any decision, you can always rely on this solution.
The device is fully FMSCA-registered and third-party verified, and therefore, it can save from any violation or associated fines. Also, while you are spending on this device, it will help you with compliance and other operations of your fleet. If you ever encounter any problem, you can reach out to their customer support team, and they will readily solve your issue as soon as possible.
HoS 247 ELD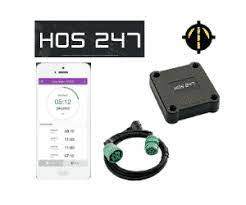 Another popular choice among drivers and owner-operators is HoS247 ELD. It is an FMSCA-certified device that you can stay in compliance with the different rules and regulations prevailing on the roads of the USA. It has a simple installation process, so you can install it on your truck by yourself i.e., without professional help. Also, you can uninstall it and use the same hardware on your other vehicle in no time.
The company offers a dedicated mobile application that you can download from the play store or app store to automate HoS, manage and edit logs and edit DVIRs. It also offers a training program so you and your driver can learn how to use the device and avoid fines during roadside inspections.
Some of the notable features of this solution are:
Intuitive Fleet management portal
Real-time GPS tracking
IFTA mileage
Fleet maintenance
Vehicle diagnostics
Top-rated customer support
Zonar ELD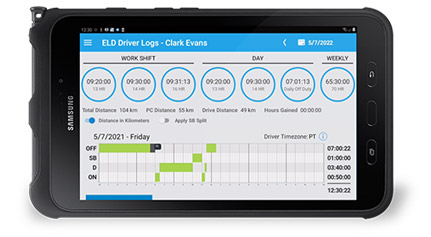 Zonar ELD is a self-certified ELD with the FMSCA, as well as third-party certified, so you can sit back as you know that no matter whether you are on-road or not, you are always in compliance. It is an automatic and tamper-resistant device, so you can save yourself from fines and reduction in CSA score.
Also, if you often travel in and beyond the US border to Canada, this is a perfect choice. This one not only meets FMSCA rules but also Canadian rules. Also, it automatically updates according to the region, so you don't have to do it manually.
With the help of the Zonar tablet, the driver can easily submit or edit the working logs, check their remaining working hours, update their duty status or send it to the back office for approval. While you can access the related information online. So you can use the web portal to glimpse the driver log or check violation trends. It can also help you to identify vehicle malfunction and take steps to avoid future breakdowns. If you have any questions regarding the solution or the regulation, you can always reach out to their dedicated team of experts. They will resolve your issue as soon as possible.
AT&T ELD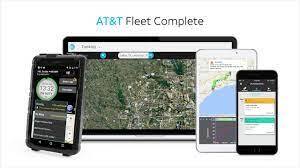 Are you looking for a simple and affordable ELd solution, then check this ELD by AT&T. It is FMSCA compliant solution that can help you automate HoS and stay in compliance with the ELD rule. Not only this, but it can also help you improve driver safety, vehicle maintenance, and customer satisfaction.
One of the features is push-to-talk which boosts proper communication between you and your drivers. So even if they are in a remote area with no or low cellular network, you can connect to them.
To start, you have to connect the ELD to your vehicle's ECM. and then enjoy automated HoS, eDVIR, real-time GPS tracking, violation alert, and many more.
The in-motion feature changes the driver's working status, so you can know when they are on the rod or taking a break. The device also sends you real-time alerts when it detects any driver of your fleet is about to break a rule. And thus, AT&T fleet complete ELD is the best way to stay in compliance with the ELD rule and protect oneself from any possible violations.
Final Words
Keep in mind that some hotshot drivers may be an exception to the ELD rule, but most of them have to comply with it. If you have material, an operator vehicle with a gross vehicle weight of 10,001 pounds, or open travel interstate, you have to maintain an electronic logging device.
Before you come up with any decision, look into customer reviews and do some research. Also, if you have any questions, do let us know in the comment section below.