Top 12 Best ELD Devices For Trucks In 2023
Since 2019, it has become compulsory for all commercial motor vehicle drivers to have an electronic logging device on their trucks to monitor their HoS (hours of service). But there is a common myth about new truckers that it will be a burden on their business profits. The reality is far from this. Many vendors have now come up with affordable solutions that help you to comply with the rules.
Even if you fall under the exemption, you should invest in electronic logging devices for your truck. ELD offers various fleet management features that can help you streamline operations.
This article will find some of the best electronic logging devices in the market.
12 Best ELD Devices For Trucks In 2023
#1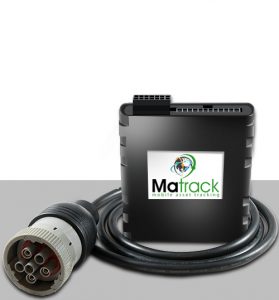 Highlights
Free Device
No contract
Lowest monthly subscription fee from $14.99
No additional cost of co-driver
Easy installation
If thinking about getting an electronic logging device for your business makes you worried about your budget? Do you feel like it would put a strain on your profits? Well, here is an affordable solution for you- Matrack ELD.
Matrack Smart ELD is an FMCSA-compliant device. It is a cost-effective device with advanced features to help you streamline every aspect of your fleet. The best part is that you can get the free hardware by paying the monthly subscription fee starting from $14.99. You also don't have to pay extra for the co-drivers.
It supports voice-based ELD status change, so your drivers can focus on the road rather than going through the device to log in and out now and then. It is one of the most reliable electronic logging device services and provides 99.99% of the time. It does not depend on any third party to fix the problem.
Matrack ELD is a plug-and-play device. You can install the device in a few minutes without any professional help. All you need to do is locate the OBD-II port on that vehicle and connect the device. Now you can lock into your blood form or search for Matrack ELD mobile application on the Google Play Store or Apple app store. As the drivers are using their own devices, you won't have to spend time training them to get familiar with the strange technology. 
Matrack ELD features include DoT log transfer, geofencing, dashboard summary, ideal time tracking, travel logs, real-time alerts, vehicle inspection reports, automated reporting, accident reporting, IFTA fuel tax reports, etc.
Key Features
Automatic HoS
DoT Inspection mode
Multiple HoS rules
Electronic DVIR
Compliance monitoring
Fleet tracking
IFTA report
Pricing And Subscription
Matrack offers free devices for a monthly subscription fee of $14.99.
#2
Verizon Connect ELD
Highlights
Simplified ELD compliance
24/7 driver app support
Easy installation and timely updates
99.99% system uptime, global access, and high data integrity
Easy access to relevant ELD data
Additional fleet tracking functionality
Verizon ELD is a comprehensive solution that helps you to comply with the DoT rules. It is a reliable option- if you want to avoid ELD violations and protect yourself from penalties and fines. But is it just that? No, not at all.
Verizon ELD is much more than a simple ELD. If you have more than just one truck, you can take advantage of its various powerful features that can help you to manage the fleet efficiently.
Below are some significant advantages of choosing Verizon ELD.
The ELD can help you to identify vehicle idling. It helps to pinpoint which driver is not doing their job. And also tells you information about how long and frequently they idle. It has you to save thousands of dollars on fuel wastage.
Verizon ELD can help you to improve driver safety through its safety monitoring tool, such as GPS tracking, fault code monitoring, route planning management, driver's driving behavior, etc.
Verizon ELD helps you stay on top of your fleet maintenance, improve vehicle health and reduce downtime.
The Verizon ELD also provides you with data related to the performance of your drivers so that you can identify who is lacking and who is performing better. It will also help you customize your training programs.
Key Features
Vehicle health
GPS tracking device
Document scanning
Performance reporting
Safety alerts
IFTA
Two-way messaging
Tire pressure monitoring
Integrated dash cam
Pricing And Subscription
Verizon Connect is one of the cost-effective ELD solutions in the market. You have to pay $35 per month to own the device.
#3
EZLogz ELD
Highlights
Automated DVIRs and IFTA reports
Two-way messaging
Document scanning
Blockchain technology makes the solution tamper proof
24/7 multilingual customer service
EZLogz ELD is an innovative electronic login solution that can help you to increase your profits and find new loads. Apart from compliance, it provides an impressive feature, i.e., a load board. Here you can find thousands of opportunities for freight broker companies. So even if you have just entered the industry struggling to find new customers, this solution has your back.
EZLogz ELD is an all-in-one fleet management, ELD, and asset-tracking solution that helps you to cover all your business needs. It is an FMCSA-certified electronic logging device. So you need not worry about sudden road inspection. It provides the easy experience of maintaining your HoS records, and you won't need additional training. Just the user manual and a little guidance from the team. And you are all set to hit the road without fearing the penalties and fines.
It also has other features that can help you to manage your trips, such as a truck trip planner and point-of-interest maps.
The truck trip planner helps you to manage your trip efficiently. It has you calculate the estimated arrival time, so you can inform your customer of the possible delivery date.
Before providing you with the estimated arrival time, the system considers various things. For instance, road and weather conditions, traffic, your log hours, speed limits, rest breaks, fuel stops, etc.
Another feature of this solution is the point of interest map. It is beneficial for you if you are navigating through an unknown route. The map will display all significant locations along your way, such as weigh stations, rest stops, and fuel stops. You will not have to worry about finding the closest fuel stations to refill the tank or wonder where to park your vehicle for the breaks.
Features
IFTA report
Document Center tool
Weather forecast
Violations alerts
Chat
Multi-language 24/7 support
Truck navigation
Electronic DVIR
Pricing And Subscription
The company does not disclose the price of the device. And the monthly subscription plans start from $35.
#4
Geotab ELD
Highlights
BYOD
Comply with both USA and Canada Rulesets
Real-time alerts
Flexible solution
Easy to use
Simple installation
User-friendly interface
Do you have to cross the international borders of the USA and Canada now and then? Well, if yes! Here we have something for you- Geotab ELD.
Geotab ELD is a certified solution that complies with the rules of the USA and Canada. It has you to keep accurate locks with reminders so that you can log in and out within your time limit. It also has real-time alerts that will notify you when you are about to cross the HoS limits.
You and your driver can also attach pictures and comments to the inspection report so that you can provide better maintenance and ensure that you resolve the exact issue.
Geotab ELD also helps you to simplify your vehicle inspection and diagnostics. It has you complete the vehicle checks with the pre-trip and post-trip inspections. You can also set up a real-time alert for the defects found during the inspection. It will help you to receive a notification whenever you miss a defect. 
Key Features
GPS tracking
Plug-and-play installation
Routing and dispatch
Vehicle diagnostics
IFTA fuel tax report
Driver management
HoS tracking
Pricing And Subscription
Geotab does not disclose the information on the price or contract on its website. You will have to reach there for friends with your company details to get a pricing for you.
#5
Teletrac Navman ELD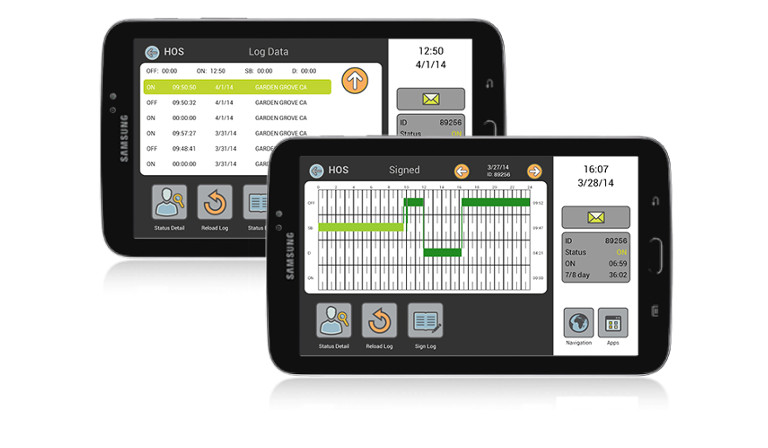 Highlights
Versatile and user-friendly solution
Fuel-saving
Driver coaching and retention
Driver and admin role-based training
Vehicle maintenance
Reduced insurance premiums
Do you own more than one truck? Well, you need more than a simple ELD solution with basic compliance features. Teletrac Navman ELD is a perfect solution for you. It is more than a simple ELD device, it is also a fleet management software system.
The device helps you with all three significant aspects of your business, i.e., compliance, safety, and productivity.
Teletrac Navman ELD helps businesses to stay compliant with prevailing rules and regulations with real-time alerts, detailed reporting, and reduced communication gaps. It comes with on-demand training and 24/7 dedicated customer support. You can reserve all your queries and adapt to the new technology.
It helps you to monitor and identify any form of reckless driving activity. It automatically creates a driver risk profile through its analytics to improve fleet safety. You can determine the driver and also view the patterns of the horse's driving behaviors, including acceleration, cornering, and braking.
Integrating the dashboard camera can take the solution to the next level. It uses artificial intelligence to detect distracted driving and provides real-time audible alerts & driver coaching to reduce the possibility of accidents.
Teletrac Navman ELD also provides you with features, such as job management, dispatch management, real-time information communication, document management, etc., to boost your fleet productivity.
Key Features
Versatile and user-friendly solution
Fuel-saving
Driver coaching and retention
Driver and admin role-based training
Vehicle maintenance
Monitor driver behavior
Create a driver risk profile
24/7 customer support
Fleet tracking
IFTA and DVIR
Pricing And Subscription
Teletrac Navman ELD offers a free device with a monthly subscription fee of $45.
#6
HoS247 ELD
Highlights
Easy installation process
Exceptional customer service
IFTA reporting
Fleet tracking
Compliance monitoring
Electronic DVIR
Multiple HoS rules
HoS247 ELD is a comprehensive talking technology platform that helps you with compliance, GPS tracking, driver-vehicle inspection report, keeping up with vehicle maintenance, generating automated IFTA reports, and many more.
HoS247 ELD helps you streamline the vehicle diagnostic with fault code detection and real-time fleet maintenance alert. It assists you to schedule preventive maintenance on time and reduces vehicle breakdown and downtime.
The HoS247 ELD also helps you check the accurate location information of the drivers with their real-time GPS tracking technology. It provides complete visibility over your fleet, so you can allocate jobs properly and share the location details with the customers.
The GPS tracking technology also helps you to protect your trucks from theft. It also notifies you when someone tries to authorize your truck after duty hours.
Key Features
Intuitive Fleet management portal
Real-time GPS tracking
IFTA mileage
Fleet maintenance
Vehicle diagnostics
Top-rated customer support
Price And Subscription
The company does not disclose the price of the hardware on the website. And the subscription plans start from $19 per month.
#7
GPSTrackit ELD
Highlights
Easy-to-use interface
Extensive real-time reporting
Minimize violations
Generate and transmit the report with ease
Save time and reduce errors
Worried about the time and effort you will spend on adapting the new solution? You want to spend your time on the road earning profits & not learn to use a device. Well, this is the concern for most of the owners. They understand that time is money in any industry. But at the same time, you cannot overlook the ELD rule as it would be harmful to your business.
Here is a solution for you that you and other drivers will adapt in no time with minimal effort- GPSTrackit ELD. It is the best and easy way to switch from your old paper log.
With the help of this electronic logbook software, you will be on the road faster than before. GPSTrackit ELD is easy to use, driver-approved, and fully FMCSA certified. You can also switch to roadside inspection mode to allow an electronic data transfer option and complete the inspection fast and without any trouble.
GPSTrackit ELD also has features that will help you improve the driver's safety, vehicle maintenance, and productivity. It provides you with customized and automated notifications when any other driver is about to reach their working limits. It also provides detailed reporting options that you can customize according to your needs so that you don't miss any information about your business and harness the power of data for your organization.
Key Features
Minimal violation monitoring
HoS tracking for all your vehicles
Extensive real-time reporting
Color coding features
Driver alerts
Reduced audit risks
Easy log sending
Reduced errors
Simple DVIR and inspections
Pricing And Subscription
The monthly subscription fee of GPSTrackit is $23.95.
#8
BigRoad ELD
Highlights
User-friendly device
Affordable price
Free Device
Two-way messaging
IFTA reports
Document scanning
Easy installation
BigRoad ELD is a reliable electronic logging device. It can help business owners to meet their compliance and streamline various fleet activities. It is packed with powerful tools and management solutions.
It is compatible with rules prevailing in both the USA and Canada. So you won't have to worry about compliance while crossing international borders.
It is designed with the driver in mind. And hence is user-friendly and simple to use. It automatically counts the hours of service, records duty status, and displays the road condition as soon as the driver turns on the ignition.
Another useful feature of the BigRoad Dashlink ELD is in-app load matching. It is included with the subscription plan. It is a smart elog that helps you to find and book the best loads available in the market, so you won't have to spend your time searching for new loads and can spend more time on the roads.
The loads are recommended according to your GPS coordinates & typical routes see you will only get work that is suitable for you. It also does not charge any brokerage fees.
Key Features
Innovative mobile application
GPS tracking
BigRoad web portal
Innovative mobile application
Real-time visibility
Pricing And Subscription
The monthly subscription fees range from $25-$36.
#9
Rand McNally ELD
Highlights
Simple installation
BYOD
Compact hardware
Complete DVIRs
Check engine diagnostics
Access log history
Rand McNally ELD 50 is a compact electronic logging device that helps you to view and certify logs. It has a simple installation process. You have to plug the device into your J-bus port, download the driver app, choose their subscription plan and pair your smartphone with the ELD via Bluetooth.
One of the significant benefits of the Rand McNally ELD 50 is that it can help you schedule vehicle maintenance on time and rescue downtime. As the device connects with the vehicle, it pulls up 10 different gauges from the engine:
Average fuel economy
Boost pressure
Gallons per hours
Coolant temperature
Battery voltage
Oil pressure
You can access these data on the mobile application or the dashboard.
Key Features
Simple installation
BYOD
Driver app
Fleet management portals
Gauges
EDVIR
Pricing And Subscription
The cost of the device is $149, followed by the monthly subscription fees of $19.55-$24.99.
#10
EROAD Ehubo ELD
Highlights
Single in-vehicle device
FMCSA registered, the third party verified
All-in-one solution
Secure, reliable, and accurate
Easy to use
A free device with the monthly subscription fees
EROAD Ehubo ELD is an accurate, durable, & affordable electronic logging solution in the market. First of all, it is compliant with FMCSA mandate requirements. It provides various compliance features, such as driver vehicle inspection reports, IFTA reports, food safety modernization act (FSMA) reporting, etc.
It has a user-friendly interface so drivers can monitor their working hours in real-time, log their duty status and share the data with the authorities during roadside inspections.
The EROAD Ehubo ELD helps you to fill the communication gap between you and the drivers. When your driver is on the road, you cannot reply on the phone to stay connected with them. While they are traveling, there are places where there is no signal.
But what if you have to communicate something important to them? For example, change in routes, alert them about the upcoming weather condition, or anything else.
The EROAD Ehubo ELD allows you to choose between emails, SMS, messaging tabs, pop-ups, or push alerts to communicate with your drivers for any decision or change in routes. It helps you to improve your response and mitigation in emergencies.
Key Features
FMCSA Compliance
GPS Tracking
Geofencing
DVIRs
Fuel Tax Management
Additional Fleet Management Solutions
Asset Tracking
Fleet Health
Driver Management
Pricing And Subscription
Subscription fees of the EROAD ELD start from $35 per month.
#11
Garmin ELD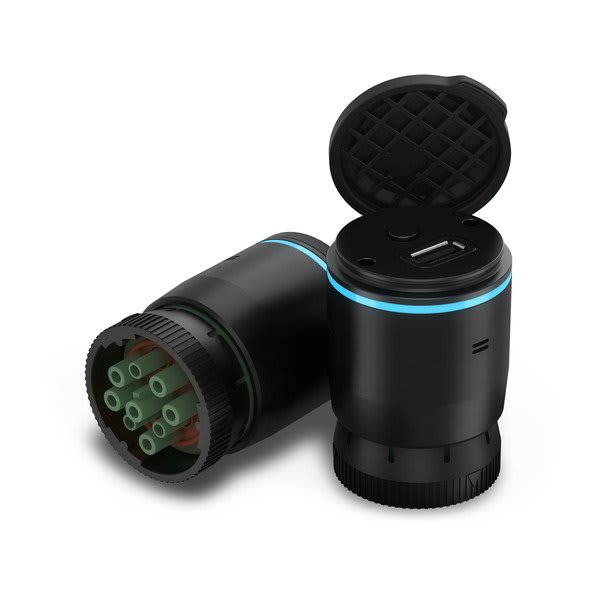 Highlights
One time investment
No monthly subscription fees
Simple installation
Free Garmin E-log app
If you are looking for an electronic logging solution with no monthly subscription, here we have a perfect solution for you- Garmin ELD.
Garmin ELD is a simple solution that helps you to comply with the FMCSA ELD mandate. It is a one-time investment, and you won't have to incur any subscription fees. 
It is easy to install a stand-alone device that can fit in any semi-truck. You just have to block the device into the diagnostic port, download the free Garmin Elog mobile application, and you are ready to go.
The mobile application is user-friendly, and you can download it on any compatible smartphone or tablet. The data is stored on your smartphone and never on the cloud. It is readily available to view anytime, and you can share the data during roadside inspection via a USB flash drive or FMCSA web services over Bluetooth.
Key Features
No ongoing costs
IFTA fuel tracking
24/7 customer support
It uses nine-pin and six-pin diagnostic ports
Secure and inspection-ready records
One-time purchasing
Pricing And Subscription
Garmin devices cost $129. There are no monthly subscription fees.
#12
Gorilla Safety ELD
Highlights
Fully FMCSA registered
Reduce the amount of paperwork
Save time
Affordable solution
Easy installation
Gorilla Safety ELD is a simple and affordable solution that can help you to comply with the eld mandates without putting pressure on your budget. It is also simple to use and can help you to manage all aspects of your fleet to increase efficiency & productivity.
Gorilla Safety ELD has several advanced features, such as driver training, accident investigation, CSA score, maintenance and repair programs, document management, Electronic DVIR, mechanical GPS tracking, and real-time alerts.
Gorilla Safety ELD is an affordable and cost-effective solution. It is a durable device that can last for years and withstand the adversity of the trucking business. It comes with exceptional customer support available to resolve your query anytime.
Key Features
Risk Management: Driver Training, Accident Investigation, CSA Scores, and Maintenance and Repair Programs
Document Management
ELD Mobile Document
eDVIR and Mechanic Inspection
Full GPS Tracking
Web-based Dashboard
Alerts
Pricing And Subscription
The cost of the hardware is 175, followed by the monthly subscription fee of 19.99.
Final Words
Electronic logging devices are one of the boons of technology. While you may think it is only for monitoring the hours of service, the real motives often go unnoticed. It helps you to increase safety in your fleet and reduce accidents. It ensures that the drivers are taking enough rest before they hit the road.
Before choosing any of the solutions, make sure to do a little research. Also, look for an ELD with additional features to streamline operations. Happy Trucking!