GPS Tracker For Bikes With Live Tracking
Safeguarding your bikes against theft with Matrack GPS tracking solutions
Matrack Bike Tracker- Best GPS Tracker For Bikes
Matrack Inc is a leading provider of GPS tracking solutions, continuously striving to provide customers with cutting edge technology at the most affordable price, backed by best in class customer support. You can use the Matrack GPS Trackers for tracking your bikes and bicycles at the best prices online.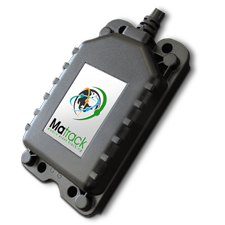 Throughout the United States, the months of August, September, and October witness several bike riding sports events that encourage people to choose this greener and fitter mode of transportation. Bike enthusiasts from all over the world participate and attend these events. California is one of the top states to have most bike sports events and is also ranked as one of the safest states for bike riders. However, according to a study conducted by YLS, Los Angeles in California is one of the least safe cities for bikers with huge reports of bike theft.
Here is a list, according to YLS, of the safest and the dangerous cities in the US for bikers:
| | | |
| --- | --- | --- |
| Rank | Best | Worst |
| 1 | Davis, California | Los Angeles, California |
| 2 | Berkeley, California | New York City, New York |
| 3 | Boulder, Colorado | Webster City, Iowa |
| 4 | Eugene, Oregon | Jamestown, North Dakota |
| 5 | Palo Alto, California | Fargo, North Dakota |
| 6 | Chico, California | Houston, Texas |
| 7 | Mountain View, California | Waterloo, Iowa |
| 8 | Fort Collins, Colorado | Sioux City, Iowa |
| 9 | Santa Barbara, California | Johnston, Iowa |
| 10 | New Haven, Connecticut | Des Moines, Iowa |
As you can see from the above table, that Iowa has some of the most dangerous cities for bikers. In case you are planning to attend any of the bike events this year or in the future in these cities and states, it is best that you equip your bike with a GPS tracking device, and invest in a pair of strong u-locks. Although a GPS tracker cannot avoid the threat of theft, it can definitely send you a warning signal and help track your bike for faster recovery. Matrack GPS tracking devices are best suited for this job. The hardware is compact, light, and discreet, and the software application that comes with it has a plethora of features like real-time location tracking, unauthorized motion warning, Geo-Fencing, and more that help in the easier recovery of your asset.
What attracts thieves to your bikes?
Most bikes are not stolen because of their value, but the simplicity of the lock is used to keep them secured. A cheap manual bike secured with a chain or cable will probably be chosen by the thief even if it is parked next to a more advanced and expensive bike with a U-lock. Also, if a bike is locked to a pole or a signboard rather than a bike rack, it is the same as sending an invite to steal it.
Thieves that steal bikes are also emboldened by the fact that most bikers do not keep a good record of their bikes' information like serial numbers, and that is why law enforcement cannot take relevant actions. Often, bike owners do not even report the theft or have an insurance cover on the bike, and simply give up.
A study found that half of the bike owners have reported theft at least once. In the year 2019, there were 2 million bikes reported as stolen; meaning that with every passing minute, at least two bikes got stolen. Bicycles are not as valuable as other vehicles, but they are a popular choice amongst petty thieves because of their size, lack of proper security as well as lack of registration. Many bikes that are stolen have a simple cable lock that can be easily dismantled.
In a survey by Project 529 in 2019, it was revealed that the law enforcement authorities can recover only about 8-10% of the stolen bikes, and only 5% of bikes find their way back to the owners. This is sole because of failure to register the bike, which makes it difficult to return the bike to its rightful owner. The bikes that are stolen are either dismantled for their parts or sold to pawn and second-hand shops.
How Matrack GPS Bike trackers help in faster recovery?
GPS stands for Global Positioning System, which is a network of 31 satellites orbiting the earth. These satellites can communicate with specially made receivers or tracking devices. A device collects position or location information from at least three satellites to calculate its own location, saves it, and regularly transmits the same over wireless or cellular networks.
Matrack GPS bike tracker also works in the same way. The GPS trackers have a strong cellular network, and some devices can also transmit data over Bluetooth and Wi-Fi connections. Along with real-time location, here are the reasons to why you must choose Matrack GPS tracker for your bike:
Easy installation: The GPS tracker is small in size and can be easily attached under the seat of the bike discreetly. The application that comes with the device can be installed on any Apple or Android device of your choice, allowing you complete access to your bike's information at all times, wherever you are.
Aggressive Tracking Mode: Matrack also offers an aggressive tracking mode service that allows for faster and more precise delivery of location data in case of emergencies such as theft or accidents.
Strong Device: All our GPS tracking devices are strong and sturdy, and can withstand extreme weather and condition. As the device is waterproof, you will never have to worry about parking to bike in the open during rains or any other season.
Geo-Fencing: This is an advanced application that helps you create a virtual boundary, and you get notified about every entry into or exit from the said boundary. This application is especially helpful in the bike rental or delivery business. However, it is also beneficial for those families that share their bikes, thereby notifying them if any of the younger family members is beyond safer limits.
Route optimization: Whether you are riding your bike to work, or planning getting some exercise, our GPS tracking offers you route optimization through which you can choose better, easier roads with less traffic. If you wish to take a more scenic route to your supermarket, or a faster route for food delivery, a route optimization solution will definitely come in handy.
Alerts and notifications: Our application offers the user to customize their preferences and get an immediate notification for any pre-set conditions like unauthorized use of your bike.
Power: All our GPS devices come with rechargeable (self-managed) batteries as well as solar-powered batteries, which means once the device is installed on your bike, you do not have to worry about it at all.
Ease of use: Our application is very simple yet intuitive. It does not require any expertise and can be accessed and managed easily on any device of your choice. You can manage all your preferences and data on a single interface and access it from anywhere.
Cost-efficiency: All our devices and monthly subscriptions are the lowest and best in the industry. We offer advanced and uncompromised technology at an affordable rate.
Customer Support: We have an experienced technical support staff, and they work round the clock to give you the best possible solution for all your problems and get you back to enjoying your bike ride in no time.
Insurance: Several insurance providers offer cover for your bike at a lesser premium if it has a reliable GPS tracker installed. With Matrack GPS tracking device, you can get a discount on your bike insurance premium.
The services that Matrack provides to all its clients make it one of the most popular GPS tracking device providers in the industry.
Preventing Bike Theft – along with Matrack GPS tracking device:
Apart from getting a Matrack GPS Device, there are few other things you can do to avoid the theft of your bike:
U- lock: As mentioned above, thieves find it easier to cut the chains and lock of a cheap bike over u-locks. So investing, one-time, in a pair of sturdy u-locks will discourage any thief from picking your bike. Also, it is best to use designated bike racks to park and lock your bike into instead of poles and signboards.
Lock your bike: Even if you are parking your bike inside the boundaries of a residential or office complex, make sure to lock it properly. Usually, bikes are stolen when the owner leaves them, unattended, outside a store they went into to grab a couple of things. No matter how short or long your stoppage is, make sure to lock your bike.
Secure the frame: A biker left his bike locked in the bike rack, only to come back and find a single wheel. His mistake – he secured the wheel of the bike, not the frame. To avoid the same mistake, use at least two locks – one to secure the wheel, and the other to secure the frame. This will increase the effort a thief will have to put into stealing your bike, thereby discouraging them.
Use traffic to your advantage: If you have gone to a park to ride your bike and want to sit and rest for a few moments, lock your bike in an area where there is a lot of foot traffic. To dissuade theft, you can also park your bike near a bustling area.
Big Brother: Almost every street and alley of our country is secured with CCTV which you can use to your own advantage. If you do have to park your bike and there are no bike racks nearby, make sure to secure it in a place close to the bank, ATM, or busy store that has cameras outside. The presence of digital eyes often discourages crime.
Register and insure: Well, registering and insuring your bike will avoid its theft, but will definitely help in recovering it. Keep a note of your bike's serial number and registration number, as these details can help the law-enforcement authorities in getting it back for you. Also, several insurance providers offer great deals for bikes, especially if the said bike is being used in the fleet business. This helps in compensating for any damage to or loss of the bike, without causing extra losses for your business.
Bikes are the first set of wheels of freedom that a kid can get. That is why riding a bike is something that one never forgets. As the times have evolved, with much faster and rather comfortable modes of transportation, choosing to ride a bike to work instead of taking a cab or a bus is more of a lifestyle. And it is also one of the greener and sustainable choices you can make to contribute and save the environment. A lot of people also choose to ride bikes as a form of exercise as well as relaxation. This is why the theft of a bike has several emotional consequences as well. A lot of owners either completely give up bike riding or settle for a cheaper version of their bikes. If you love cycling as a hobby or as a part of your exercise, then you must secure it with a GPS tracker.
Matrack Incorporation has been in the GPS solution and fleet management industry for a very long time. Our goal is to offer uncompromised and unsurpassed technology at affordable prices. We take tremendous care in designing and creating our solutions so that they completely fit your personal and business requirements. Matrack has a dedicated team of experienced professionals that are available round the clock throughout the year to help you with any query. We pride ourselves on our excellent customer relations and work extremely hard to ensure that all your expectations and requirements from our devices and services are fulfilled to your utmost satisfaction.
For more information about our products and services, please do contact us! We will be happy to welcome you to our Matrack family.