JBD LLC Benefits With
Matrack Logs
JBD LLC is a medium-sized trucking company located in Georgia. JBD LLC has been in the trucking industry for over 15 years, with clients scattered all over the country. Being a traditional trucking company, they followed paper logs, until FMCSA introduced the ELD mandate. Sam Jubidu, the fleet manager for JBD LLC realised that he had to act fast and change the business process with an adept electronic logging system that also helped him with Hours of Service compliance and tracking the location of his vehicles. With these requirements in mind, and the approaching deadline for ELD mandate, Mr. Jubidu reached out to Matrack Incorporation for their comprehensive products and services.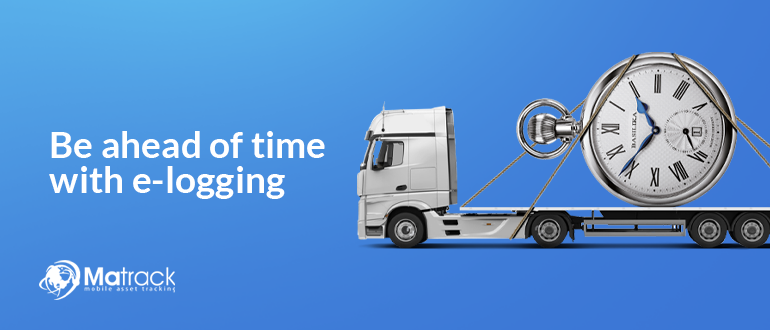 Challenges faced by JBD LLC before opting for Matrack's ELD:
JBD LLC worked on the traditional way of trucking and maintained paper logs, which we now know are not always a 100% correct and authentic. Mr. Jubidu, in light of the recent FMCSA changes brought by the ELD mandate, wanted to shift to automatic record of driving hours and other relevant information. He also was facing other challenges in the fleet operations:
As the company caters to clients all over the country, the drivers are required to travel long distances for several days in a week. Without proper GPS, it was difficult for Mr. Jubidu to keep a track of all his vehicles correctly. He had to rely on verbal communication that he received from drivers. Also, if any vehicle or driver needed any kind of help, it was impossible for the fleet manager to provide any kind of assistance without have correct information of their actual location.
Traditional trucking companies and drivers maintained all their information and travel records on paper, in several copies. This was a time consuming process; it was also difficult to physically keep them for many years. As the records were manually entered, the information could possibly be incorrect or easily tampered with. Filing for quarterly taxes and other reports also became a tedious job for the fleet manager, who had to personally go through all the information, written on paper, do required calculations and file the reports, by hand.
When FMCSA introduced the ELD mandate, it became pertinent for all trucking companies to opt for approved ELD so that they could comply with hours of service rules as laid down by DoT. Companies who used paper logs were required to move to automatic recording of information though electronic logging devices. FMCSA made it mandatory, and failure to comply would mean severe fines.
Paper logs have always been prone to errors and miscalculations. It also took up a lot of driver's driving time. The paper logs are manual records, fleet managers could not always trust them and there was zero-transparency in the process. Wrong paper logs would also mean wrong filing of reports, and often result in huge fines. Moreover, during inspection, it was hard for drivers to share the logs with the security officer.
Why JBD LLC chose Matrack's ELD solution:
Once the ELD mandate was out, the fleet manager at JBD LLC, Sam Jubidu also took upon the task of finding an electronic logging device and fleet management system that would make his job much more efficient and productive. He searched for an ELD provider that also helped him in tracking the location of his vehicles all the time, while also being easy to use. In search for an uncomplicated yet the right solution, Mr. Jubidu came across Matrack Incorporation, and chose to work with us for the following reasons:
How Matrack Incorporation has benefitted JBD LLC?
Since shifting to ELDs by Matrack, Sam Jubidu has been completely happy with our union. His fleet is now compliant with all prevalent rules, and his business has improved with all the added advantages that our ELDs brought to him. Here are some of the benefits that JBD LLC has had since implementing Matrack's ELD solution:
Our ELD solution has helped the company in restructuring their business process. With timely alerts of maintenance checks, probable driving violation, use of fuel, filing of taxes and reports, better route assignments, and more, the company had immensely benefitted from their ongoing relationship with Matrack Incorporation. They have been able to achieve greater results with all the resources they already had with their investment in Matrack's solutions.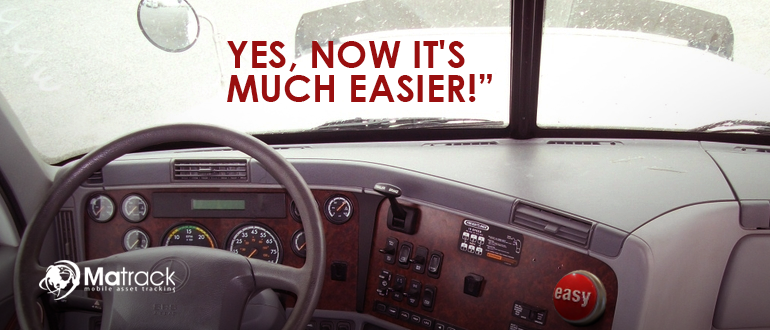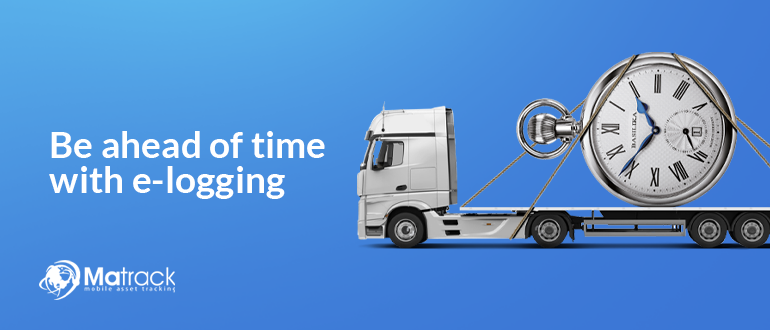 What are the short and long term benefits Sam sees in using Matrack Inc. products and services?
"Matrack automatic logs ae easier to use than paper logs"
BD LLC based in Georgia has worked in the transport trucking industry for the last 13 years. When the mandate was given to make the switch from paper logs to electronic logs, Fleet Manager Sam Jubidu knew he had to find a solution; and the solution was Matrack.
HOS compliance with electronics logs
Making the switch from paper logs to electronic logs was a landmark event in the career of all truckers. HOS compliance for trucking companies is crucial to keep both those on the road safe and also to prevent large fines or even potential shut downs. "I was reading when the mandate was given to make the change from paperwork. That's when I found Matrack on the internet. I use it for logging. Matrack helps us with HOS compliance
—Sam Jubidu
Recording HOS manually was time-consuming and tedious. By using electronic logging with Matrack, precious time can be saved, helping fleet managers like Sam to be more efficient in their work. Sam, who has used other brands before says, " Matrack (is what) helps us save time on paperwork
—Sam Jubidu
Technology should be used to make life easier and more secure. That's why the Matrack App was designed to make the switch from paper logs to electronic logging fast and easy. When asked, "Is it easier to view driver logs while using Matrack's app compared to paper logs?" Sam replied, "Matrack logs vs paper logs—Yes, much easier!
—Sam Jubidu
It's important for fleet managers to be able to know what is happening with their drivers and be able to track their routes in real time. Paper logs were prone to errors, miscalculations or even tampering. With Matrack's Tracking App you will get 100% driver transparency with HOS, geofencing, aggressive braking, and speeding alerts and you will be able to follow the vehicle in real time. "The feature that I like the most about Matrack is being able to see the location of the vehicle
—Sam Jubidu
Simplicity and user friendliness are key elements when implementing new systems. Our customers have found our devices to be straight forward and easy to use, yet effective and adaptable to their needs. When asked to describe Matrack in one sentence, Sam replied, "The equipment is very simple and easy to use!
—Sam Jubidu
No Contract No Hidden Fees
Book your GPS tracker today
Less worries, be secured and have a stress free life
Benefits got from using our devices

Manage your fleet and increase efficiency of your system from anywhere with our web and smartphone apps