Golden State Express is ELD
Compliant with Matrack
Continental Carriers is a logistic company based in Fresno, California. It is a medium-sized trucking company, dealing with clients all over the country. Its Fleet Manager, Mr. Prem Sodhi had decided to engage assistance from Matrack Incorporations for the electronic Logging Device solution.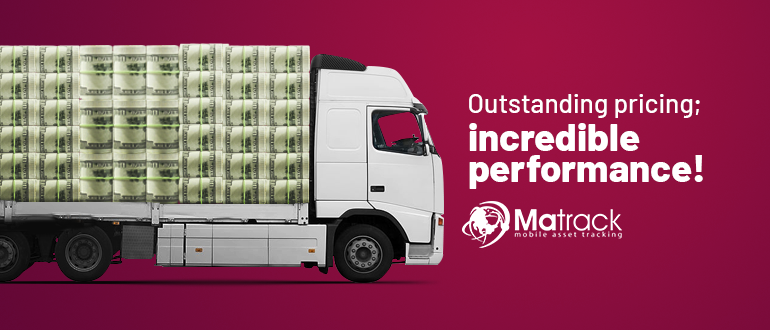 Challenges faced before opting for Matrack's ELD:
The fleet manager for Golden State Express, JT, wanted to ensure that his vehicles and drivers are safe and compliant with prevalent laws while traveling to various cities, counties, and even states. His most important requirement from an ELD was to be able to track the location of his vehicles, as well as follow all the rules applicable under FMCSA and DoT. JT was looking for an ELD solution to help him overcome the following challenges:
The drivers at Golden State Express were required to travel a distance of over 3000 miles, three times a week. This required a GPS system that was dependable and showed accurate route so that the drivers could reach their destination without any delay as Golden State Express mostly caters to transportation of produce. While he was thinking about a better GPS system, he also looked for one that could help him keep a track of his vehicles in real time, so that if any of the vehicle or driver needed any kind of help, it could be readily provided.
As FMCSA has introduced the ELD Mandate, JT also wanted a device that would be compliant with the mandate rules. He wanted to make a shift from his ABORDs to ELD compliant GPS device. A comprehensive ELD solution that automatically recorded Hours of Service, and helped in avoidance of unnecessary fines due to violations, while also recording real time location of the vehicles was what Golden State Express needed.
A lot of time from any driver's permitted hours of driving for a particular day is often spent waiting at loading and unloading docks, thereby cutting short the allowed number of hours a driver can actually drive. In such scenarios, it is important that idle or wait time is accurately recorded so that the driver can work properly for the rest of the hours. A correct account of number of driving hours and mileage help in accurate calculation of quarterly taxes, which also was challenging for JT as he could not depend on the data manually recorded by the drivers.
While looking for a comprehensive solution for all the fleet management issues as well as better operational efficiency, JT could not let the budget go overboard. He wanted a solution that was custom built for his needs, and value for money. He did not want a solution whose price would be more than the benefits to his trucking business.
Why Golden State Express choose Matrack's ELD solution:
The Fleet manager for Golden State Express, JT, had successfully identified the challenges in his current operations and his requirements. Keeping those in mind, he wanted an all-inclusive ELD solution that not only helped in tracking and recording correct and authentic information, but also helped in improving the overall functionality of his fleet. When it came to ELD compliant GPS device and fleet management system, JT researched the market well, and finally chose to work with Matrack Incorporation for the following reasons:
How Matrack Incorporation has benefited Golden State Express?
With the help of Matrack's ELD solution, JT, the fleet manager for Golden State Express has been able to completely resolve all his earlier issues, fast-track his business process, and use the best of available resources to improve profitability. Here are some of the benefits and improvements that Golden State Express has identified in their operations since implementing Matrack's ELD solution: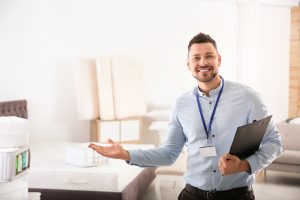 Our ELD solution has helped the company in restructuring their business process. With timely alerts of maintenance checks, probable driving violation, use of fuel, filing of taxes and reports, better route assignments, and more, the company had immensely benefitted from their ongoing relationship with Matrack Incorporation. They have been able to achieve greater results with all the resources they already had with their investment in Matrack's solutions.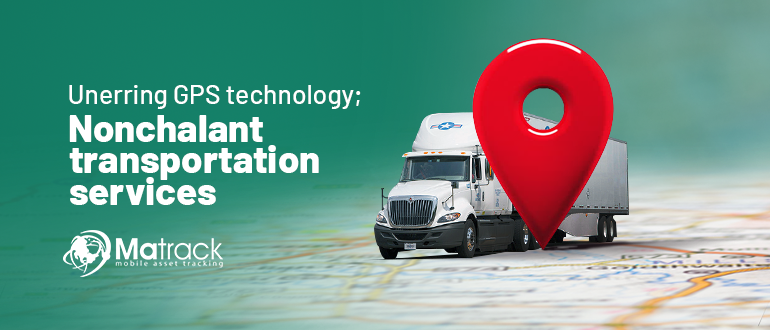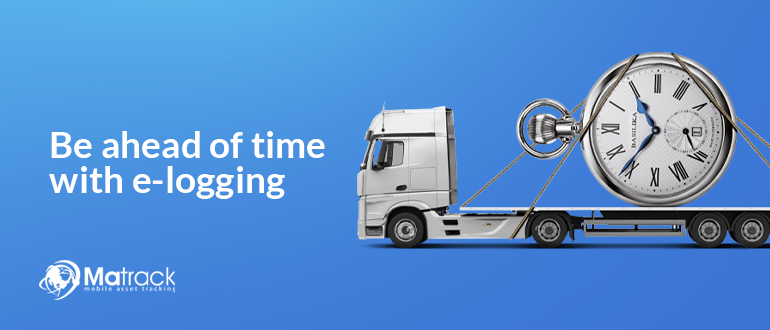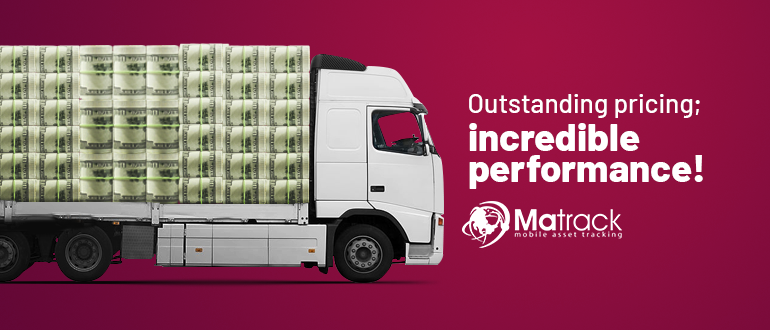 Golden State Express Trucking Achieves 100% Compliance with Matrack ELD
"Matrack has pretty competitive pricing. Some companies want an upfront cost of $300 just for the device, which is crazy! Matrack is very reasonable."
JT-
Fleet Manager, Golder State Express
Golden State Express, a mediumsized trucking company, based in Fresno, CA; "The Golden State." JT's truckers cross nearly 3000 miles from coast to coast, three times a week, transporting produce. With so many miles to go, JT needs to be confident that he's ELD compliant and that his drivers have reliable GPS systems they can count on; And that's what brought him to Matrack.
By now, everyone in the trucking industry knows that ELD compliance is a must. The deadline is December 16, 2019, for all drivers using AOBRDs to convert to ELDs; and it is approaching fast. It has even been referred to as, "The ELD implementation race." Being an experienced fleet manager, JT knew that he had to find a GPS tracking device that would ensure 100% ELD compliance for his company. "I've been in the trucking business for over 15 years. The biggest issue is tracking the drivers. Matrack is one of the few companies that offer ELD compliant devices. I looked at those other companies, but we ended up going with Matrack!
-JT
GPS accuracy is a must to ensure that you easily reach your destination on time, especially when driving cross country. It even has the potential to improve the overall operation of trucking companies. Accurate GPS technology helps trucking companies become more responsive and reliable in their transportation business; including faster and more efficient transportation processes and improved time management. "Honestly, (the benefits of GPS technology) are not for me since I don't drive the trucks! It's for my drivers. We transport produce all the way from the west coast to the east coast. Products like lettuce, romaine, strawberries and more. It's usually a 2-day drive when two drivers are working. (If we have an issue), the support I need is re-programming the devices. When Matrack Tech Support Team does that, it solves the issue.
—JT
Truck drivers don't spend all their time on the road. As anyone in the trucking business knows, drivers may have to wait many hours during the loading and unloading of their trucks. It's estimated that most drivers spend at least 3 to 5 hours at the shipping dock. Golden State Express' drivers often have long waits like this. This made it difficult for JT to get an accurate record of the actual HOS of his drivers, many times cutting their allowed drive time short. JT experienced that after switching over to Matracks AOBRD system, he was able to get a more accurate record of HOS for his drivers, thereby helping JT to be more efficient and profitable in his business. "The biggest issue is tracking drivers, tracking their miles for the quarterly fuel tax. The reason we chose Matrack is that the AOBRD system allows us to monitor our drivers better and more accurately. If a driver has to spend a whole day just picking up a load in a city, it will eat up most of his hours so Matrack's AOBRD system helps prevent this. It allows us to give lee-way and adjust it to where we can actually monitor the hours accurately
—JT
Many trucking companies earn just enough to make ends meet. With the deadline to convert from AOBRDs to ELDs just around the corner, those in the business who have not yet invested in ELD compliant devices worry that prices will be unreasonably high, forcing them to fork over large amounts of cash just to make it through the transition. JT also expressed his concerned about what the ELD mandate would mean economically for his company and the solution that he found with Matrack. "(The ELD mandate), it's just another cost for me at the end of the day. I looked at other companies (that offer ELD device) and Matrack has pretty competitive pricing. Some companies want an upfront cost of $300 just for the device, which is crazy! Matrack is very reasonable
–JT
No Contract No Hidden Fees
Book your GPS tracker today
Less worries, be secured and have a stress free life
Benefits got from using our devices

Manage your fleet and increase efficiency of your system from anywhere with our web and smartphone apps